We wake up early, make a leisurely breakfast, and plan our day. We'll day hike up the trail a ways, but we both want to have a relaxing, restful day since we've been going non-stop for a while. So, we fill up our water bladders and pack our bags for the day, first to explore the waterfall area and then continue up the trail toward Pleasant Valley until we feel like stopping. One of the couples from last night is already packed up and getting ready to leave, yay! We see a tiny trail close to camp we didn't spot last night so we follow it and find it leads to the best camp spot! Perched on top of a rock outcropping, close to the river, overlooking the reservoir with granite formations in front of and behind it and a view of Rancheria falls to the left, this spot has it all, plus a fire pit! So we quickly make our way back to the tent, grab our stuff and move everything to our new home. What a great find!
All set up and settled again we head up the trail toward Pleasant Valley, stopping on the footbridge over Rancheria Falls to enjoy the view. Up, up, up we go, traversing more switchbacks. We keep making our way toward the top until we find a nice rock outcropping to settle down on and eat our lunches with a wonderful view of the reservoir below.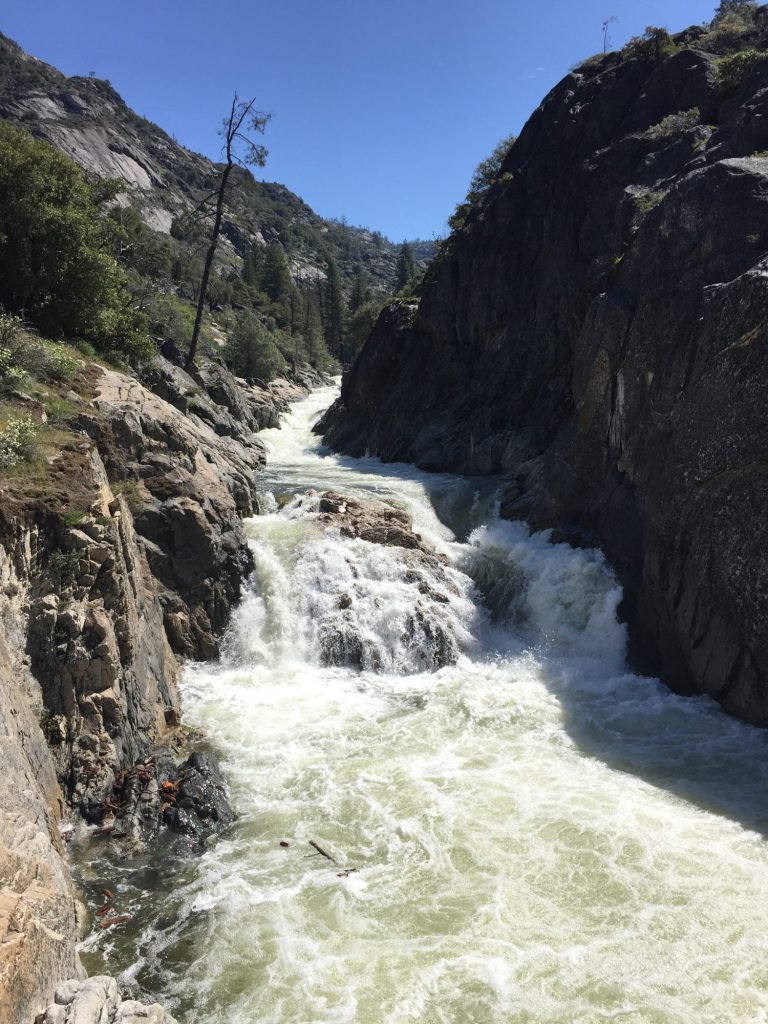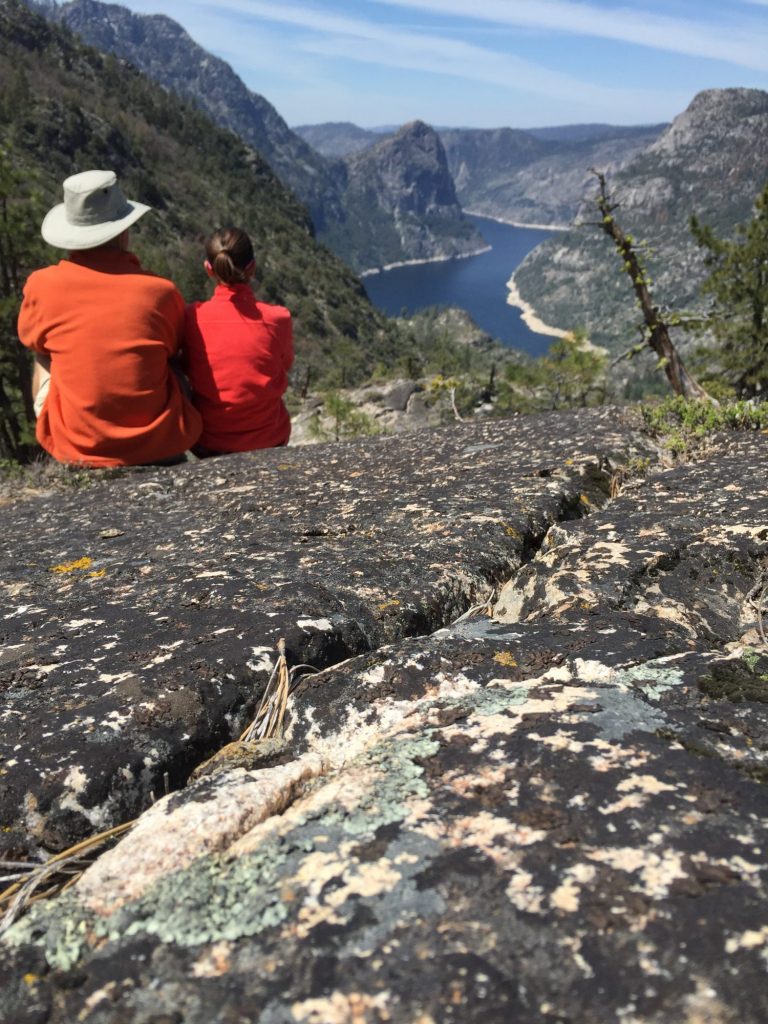 After lunch, we head back down the trail and back to camp for some relaxing beside the river and attempted naps. The other couples are gone by now, so we've got the whole area to ourselves, and our campsite is so secluded we don't know if anyone else ever arrives. Matthew sketches some and I putter around camp. As nightfall rolls around, we start a fire and the moon (which is almost full) rises just behind our tent.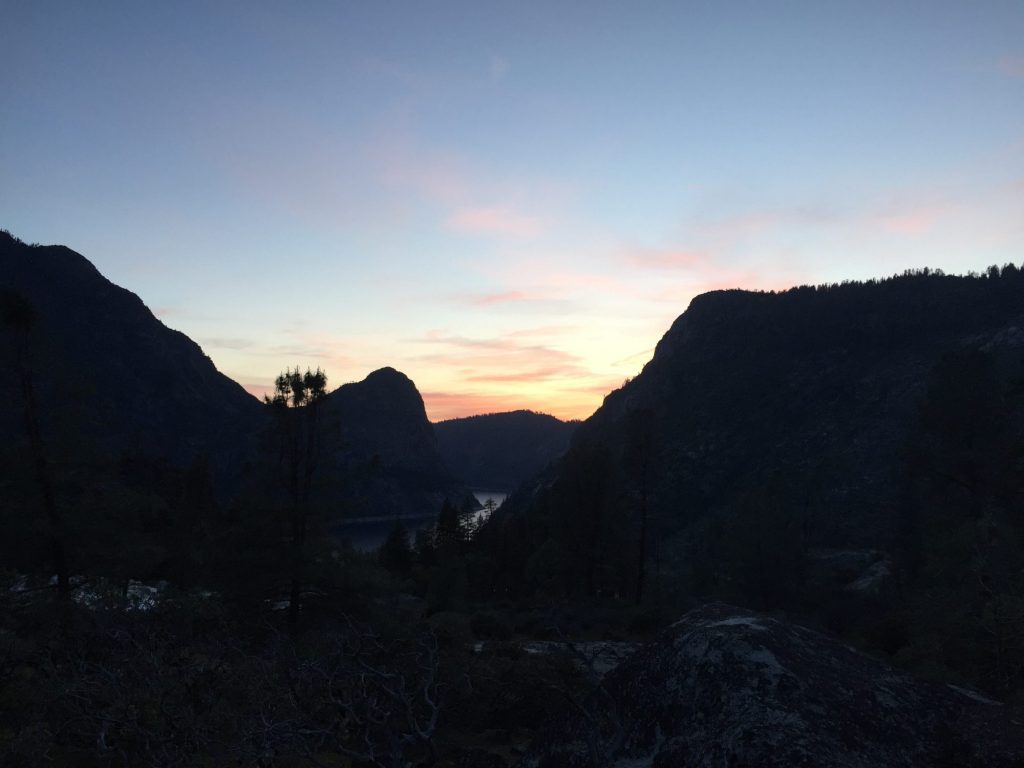 A wonderful, restful day of just enjoying the views around us. So glad we decided to stay in one spot for two nights and that we found such a great, secluded campsite!