Journal entries are just that – the digital copy of my hand-written entries in my journal. If you aren't interested in the daily details of our adventure, feel free to skip on to the next "regular" post.
After a bit of a lazy morning we decide not to head up to the Kolob Canyons and instead go south, back to St. George. We buy some bulk nuts at Natural Grocers to make trail mix, pick up everything else at Walmart, and then go to the nearby 5 Guys Burgers to gorge on cheeseburgers, fries, and a shared Coke. Across the street is a self-serve frozen yogurt shop that we hit up for dessert. We've both been insatiably hungry the last few days and finally decided to give in.
Delightfully stuffed we mosey along to the North Rim of the Grand Canyon. After a stop at the ranger station for maps and advice we head in to the Kaibab National Forest to find a camping spot. It doesn't take long before we're tucked up under the pines and Aspens. Though we're only a few hundred feet from the main road it seems as if we're all alone. Fabulous!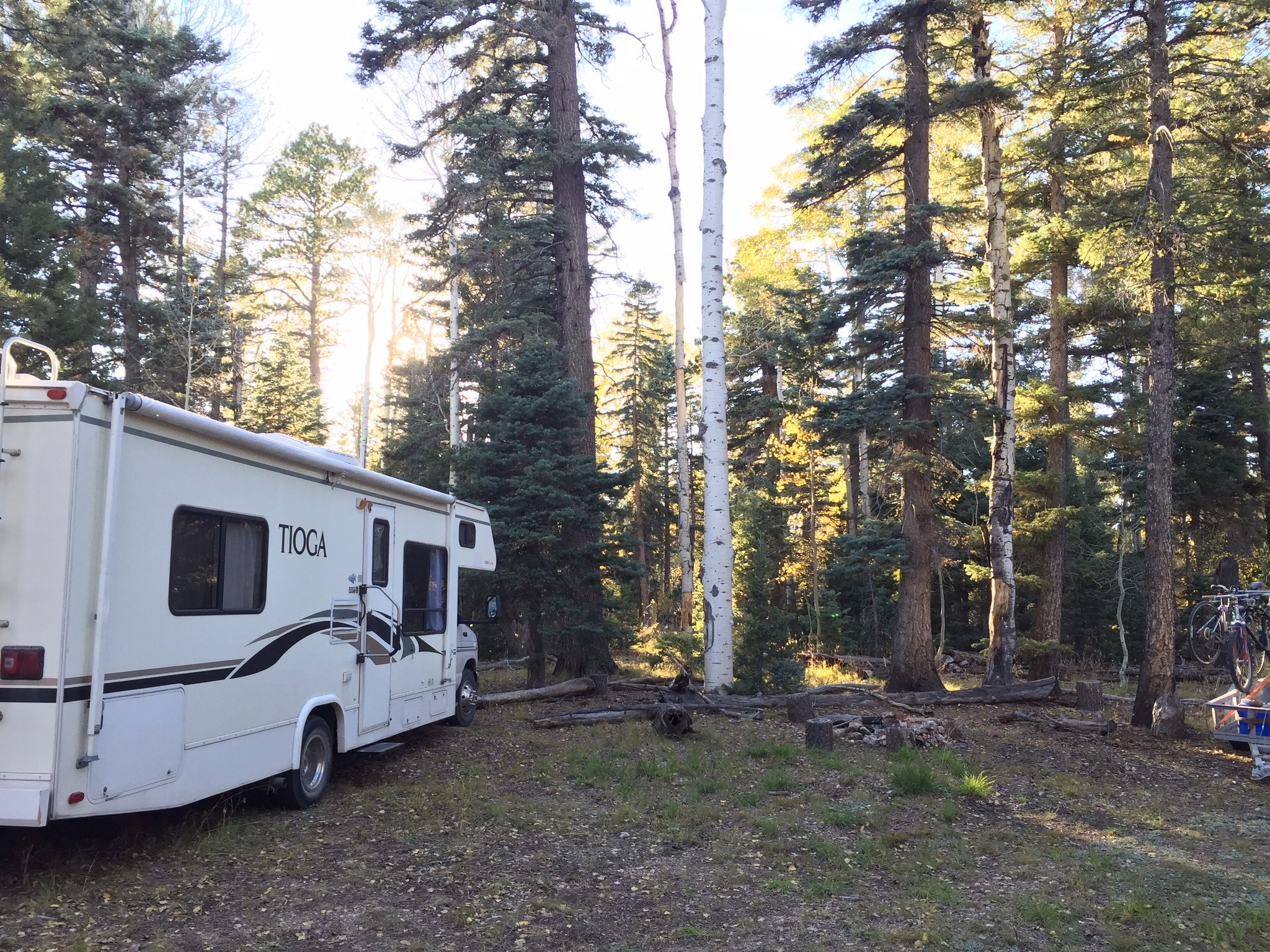 Settled in, we go for a walk, exploring the trail past our home and then a trail down the road. We pass through mountain meadows and turn around when we intersect the Arizona Trail. We're back up at nearly 9,000 feet elevation so it's chilly once again. The last few months have had us yo-yoing between hot and cold constantly.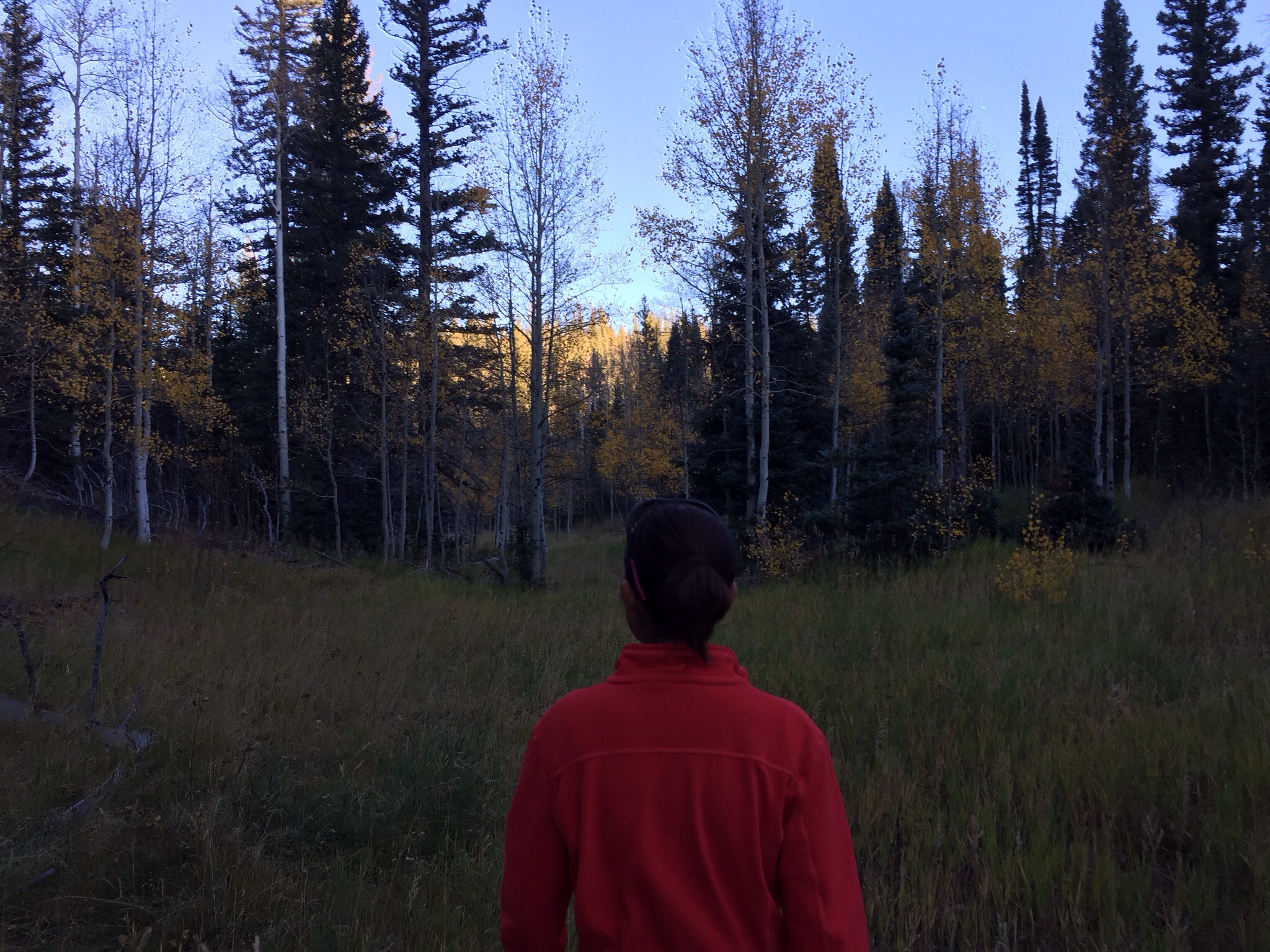 Back home we settle in for the night, reading. We hear some rustling under the cabinets and I make sure the mouse traps are both set. A few minutes later one goes off – the rustling stops. I empty and reset the trap, we continue reading and eventually head to bed.