We both slept pretty well last night and wake up feeling wonderful with the brisk air filling our lungs! We make breakfast and pack up camp. Packs back on we make our way down the JMT for a bit of different scenery. About 2 miles down the trail the views become spectacular. We are right on the edge of a cliff, with Half Dome, Liberty Cap, and Nevada Falls all hovering hugely in front of us. Just amazing! I wanted to hike the JMT pretty badly before, but now I am dying to do it even more, and these are just the beginning views! Yosemite is an amazing place, and it's interesting to see the same formations from different vantage points. Half Dome, for example, looks completely different depending on what side you're viewing. It's a multi-dimensional scenery, carved with tumbling waterfalls and I do not tire of seeing it.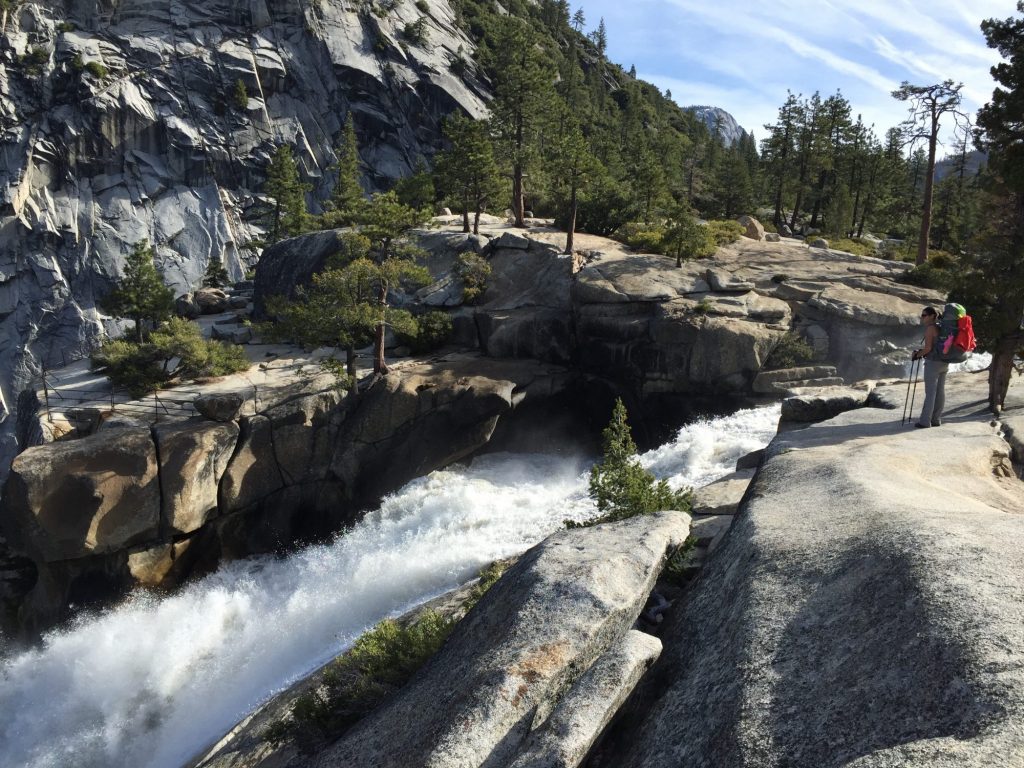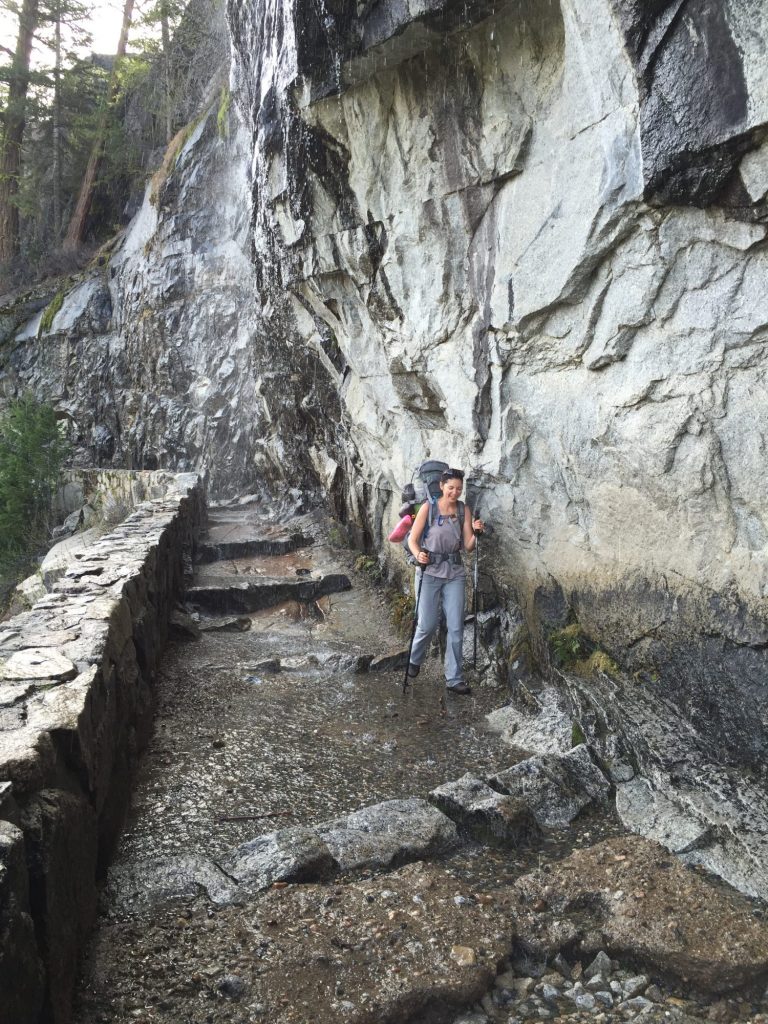 Back down at the RV we take off and head toward Hetch Hetchy, a two hour drive to the northern end of Yosemite. According to our guide book, Hetch Hetchy is the place to go for solitude, and that sounds lovely to us. Hetch Hetchy apparently used to be just as beautiful as Yosemite Valley, until it was damed and made into a reservoir for the San Fransisco area water supply. Despite this, it is still a pretty beautiful place to visit. Vehicles over 25 ft are not allowed past the entrance station for Hetch Hetchy due to the small roads, however we knew this ahead of time thanks to the friendly ranger in Yosemite Valley. She called the Hetch Hetchy rangers to see if there was a place for us to park the RV and continue on in via the mortorcycle so we could do some backpacking. They gave us the thumbs up, so when we arrive they tell us where to park and issue us our wilderness permit for 2 nights in the backcountry along Racheria falls, about a 6 mile hike in. The ranger recommended this hike since much of the backcountry higher up still has snowpack and is only traversable with snowshoes, which we do not own.
In our traditional Clampet style, we manage to get myself, Matthew, and both of our backpacks on the motorcycle! It's only about a 15 minute trip to the backcountry parking area, so not bad at all. We fill up our waters and off we go. It's a pleasant trail, but a warm day (and lots of mosquitoes in this area), so when we reach Wapama Falls and cross the footbridges at its base, the soaking mist is a refreshing relief. The water is moving so rapidly I can feel the rumble through my whole body! Onward we go, and finally glimpsing Rancheria Falls we start looking for camping sites. There are two other couples out here with us, and we'd prefer to be off by ourselves, but by this time it's about 6:30pm, we're pretty tired from our 12 mile day and 2 hour drive, so we opt to camp in the wooded area where the other couples are, but spread far enough away that we don't really see them. We'll search for a better spot tomorrow, since we'll be staying in this area both nights. Cozied up in our little wooded spot close to the river we make dinner and then head to bed.