We decide to have a nice leisurely day in Yosemite today and so we opt for a short hike up to Inspiration Point which affords spectacular views of the valley without all the crowds. We motorcycle through Tunnel View again and stop just beyond it to begin our jaunt. Up we go (and apparently we didn't drink enough water yesterday because we're both parched and feeling sluggish). We make it to the top for a great panoramic view of the valley where you can see Half Dome, El Capitan, and Bridalveil Falls in all their glory. We sit, Matthew gets out his sketch book and charcoal and away he goes, apparently inspired on Inspiration Point. After about 30 mins, he finishes his sketch and we head back to the motorcycle and, once again, down to the valley.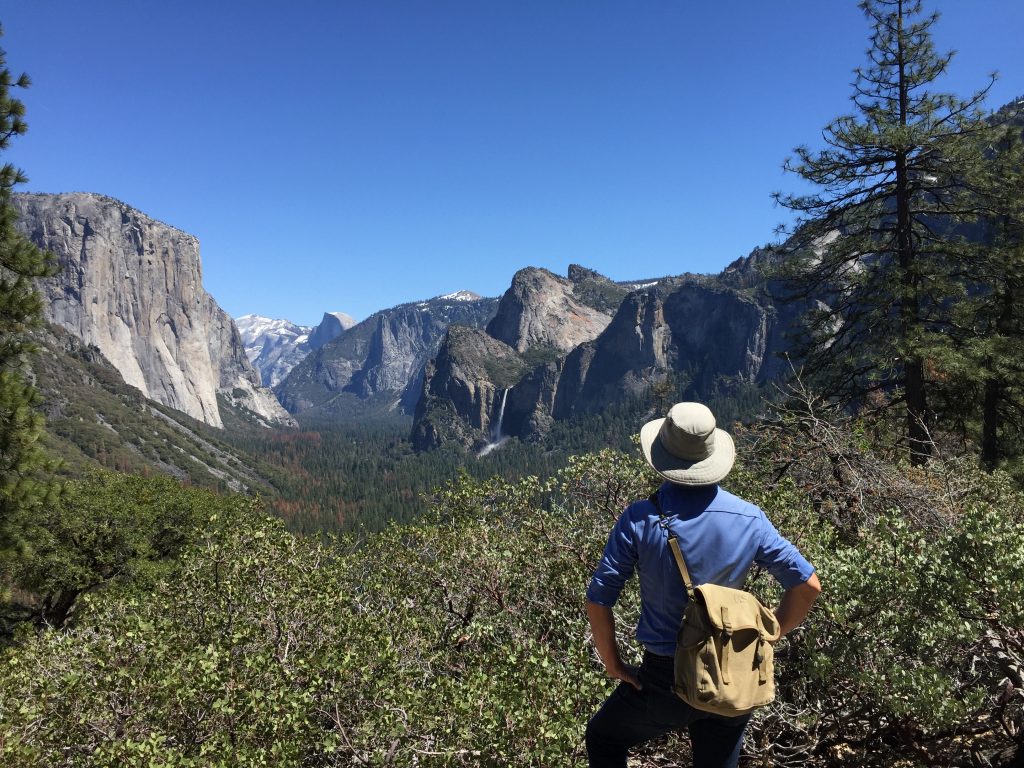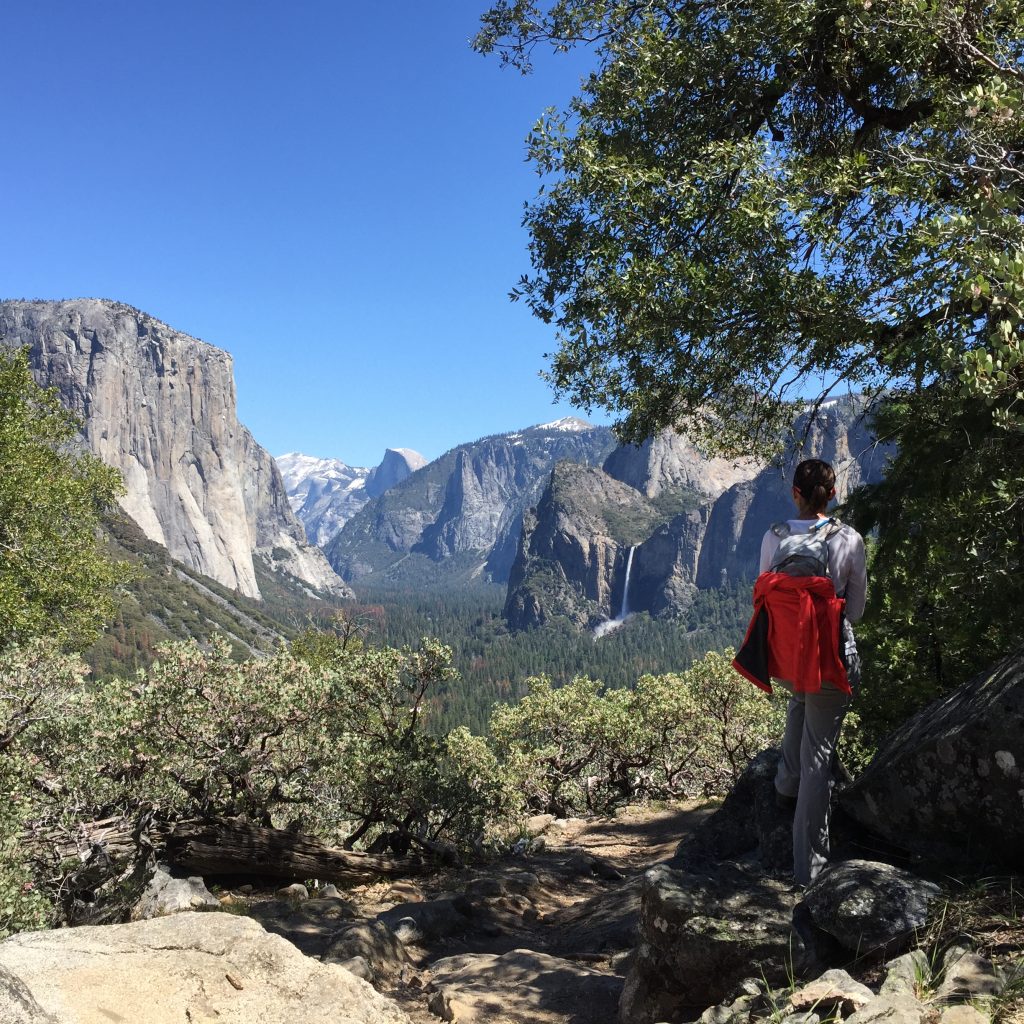 We grab our salad lunches from the saddlebags and catch the shuttle to the Happy Isles stop. After walking a short way along the river down the Happy Isles trail we spot a great lunch spot, a huge boulder at the edge of the rapid water. We climb up and recline as we enjoy lunch and Matthew sketches again.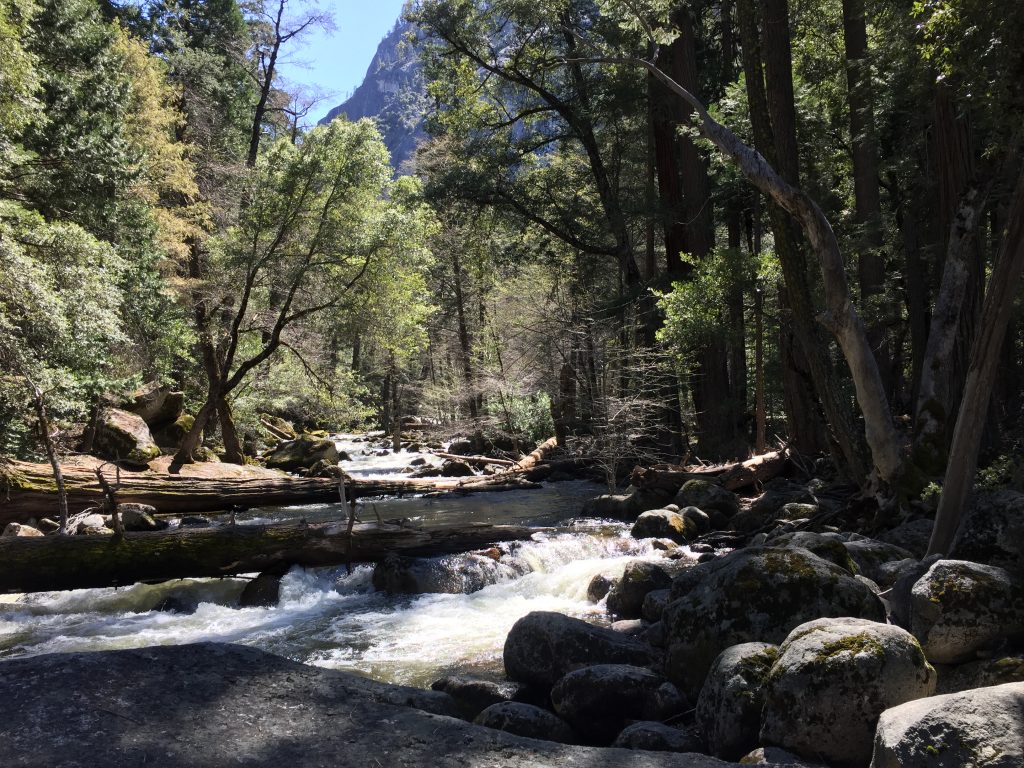 Then it's back in to town where we check out the Ansel Adams Gallery and then we head to the Visitors Center to get our wilderness permit for tomorrow. The same friendly ranger we talked to the day we arrived gives us our permit. She also confirms that we can park at the wilderness trailhead parking lot but advises us to get there before 10am since it fills up quickly. Our hike will start at Happy Isles and take the Mist Trail up (past Vernal and Nevada Falls) and then on to the John Muir Trail until we get to the Little Yosemite Valley backcountry campsite. Then, on the way back down we'll take the JMT the whole way for a change of scenery!
We head back home and get packed up for tomorrows excursion.