Woke early for a hike up to Marble Falls. The trail leaves from site 14 in the campground so it's an easy start. We carry breakfast and coffee fixins with us. Part-way up the trail we stop and eat breakfast to perk our energy back up. At the falls we find a rock to sit on and enjoy some fresh coffee.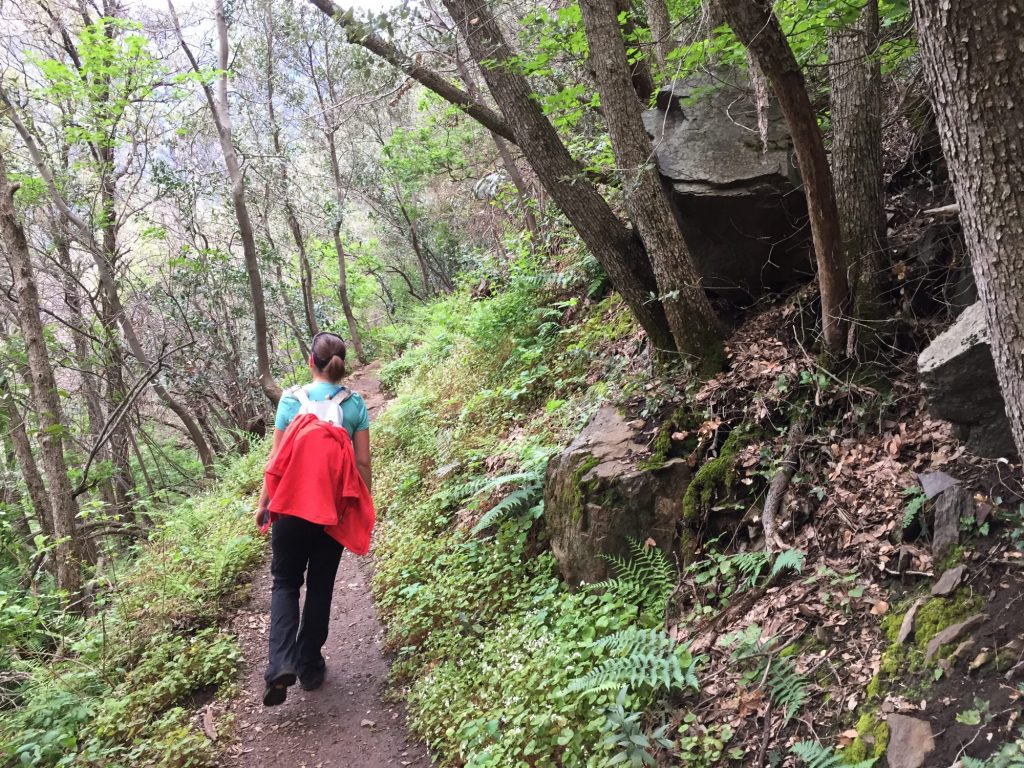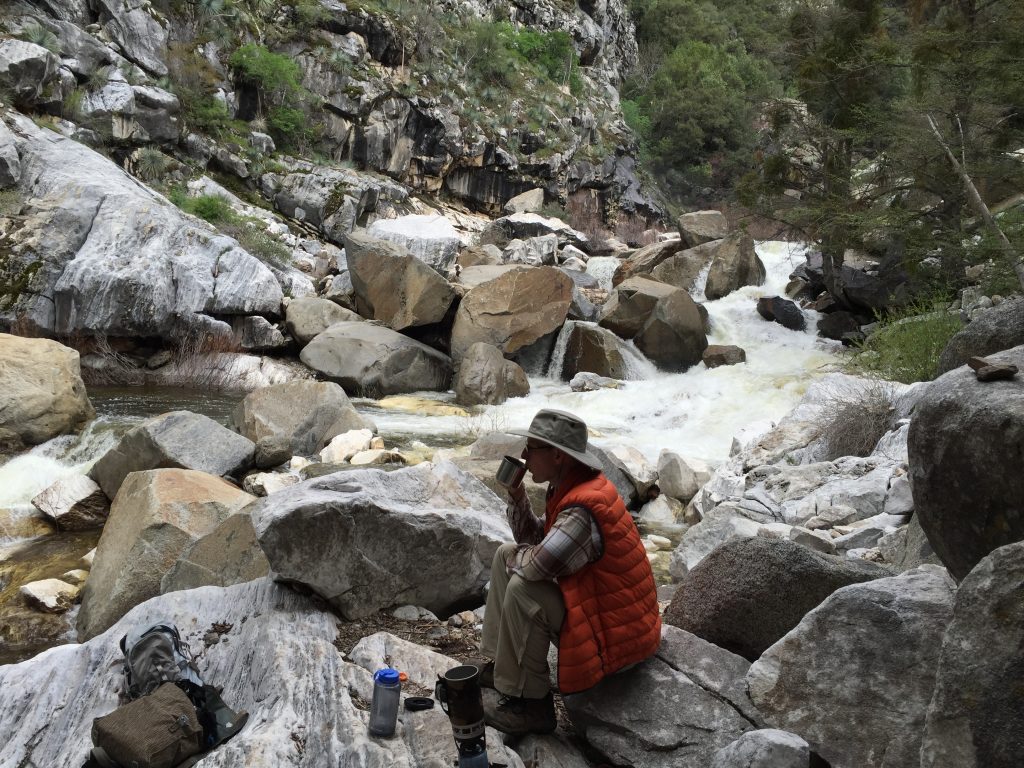 While there we discuss our plans for the day. Original intention is to head out and aim for the Azalea campground in Kings Canyon for a night or two stay before heading on to Yosemite. We decide that a day trip on the motorcycle up General's Hwy is a better option. Excited about the change in plans, we head back down the trail to the RV.
Back at the RV I head out of the park to Three Rivers for a stop at the nearest gas station. While there I stop at a candy shop for a chocolate surprise for later in the day. The shared Ghirardelli square yesterday was a delightful treat and I want to replicate that. At home, Ashley's got lunch ready. We eat and then head on out.
It's awfully foggy on the way up, and rather cool. The high is 55 up in the mountains. We stop at the Kings Canyon Overlook but can't see anything in the valley due to the low-hanging clouds. On to the Grant Grove. We park and walk around, checking out the General Grant tree – third largest (or fifth, depending on what signage you read) – the Nation's Christmas Tree.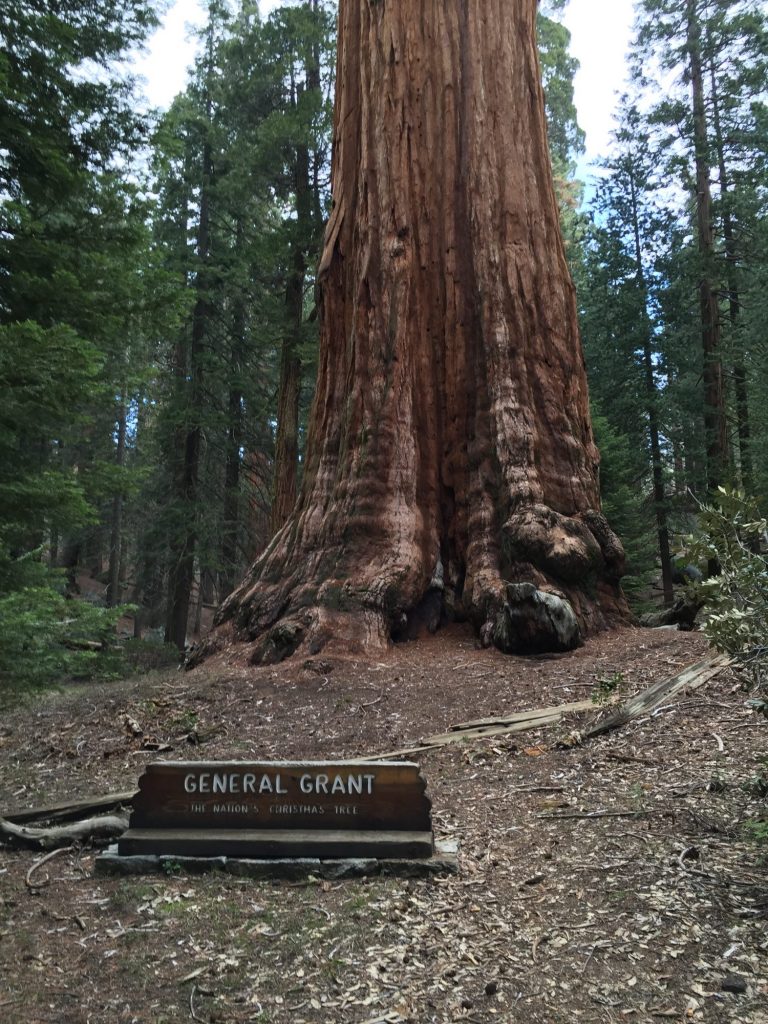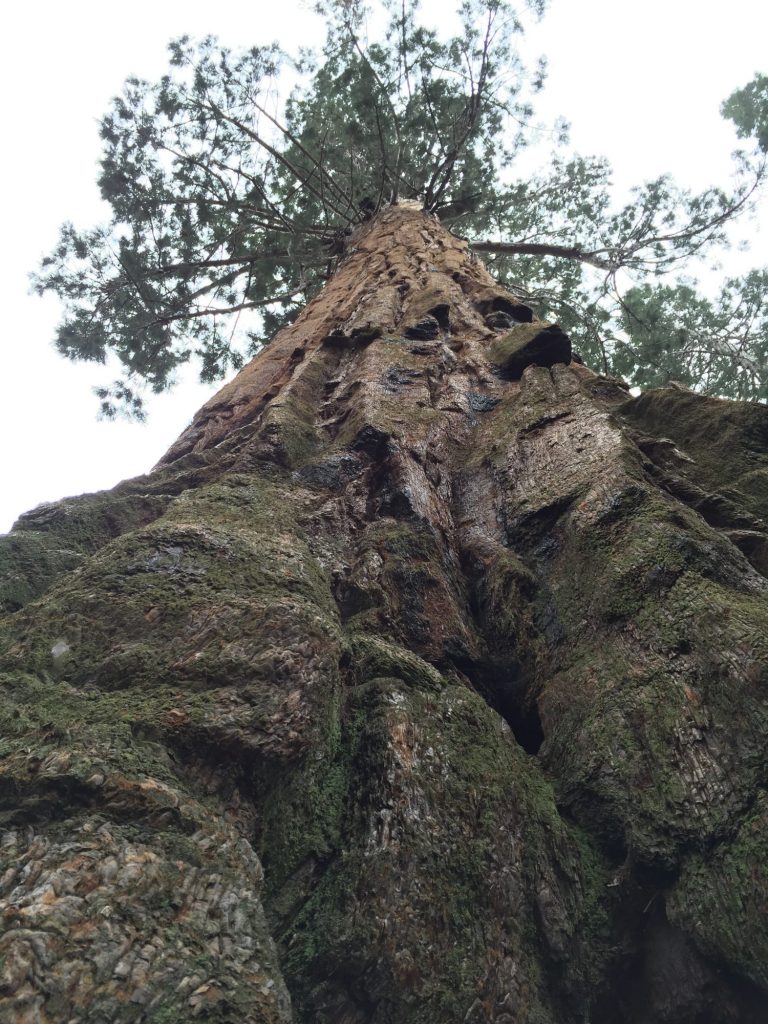 A quick stop at the Visitors Center lets us read more about the park, catch the park video, and pick up some post cards for both Kings Canyon and Sequoia. We head over to Big Stump to tour the stumps remaining from Sequoias that were logged in the 1890s. Just imagine how big they'd be with another 100 years of growth! Getting up and walking on the Mark Twain stump really gives a sense of how massive these trees truly are.
At the parking/picnic area we fix afternoon coffee and split the dark chocolate peanut butter cup that I picked up while getting gas. What a delightful treat!
It's time to head home and we enjoy a fabulous, twisty ride back across the mountain range and then down the mountain to the RV. Supper, a relaxing evening and then bed – we'll be heading out early tomorrow, aiming for Yosemite.