Journal entries are just that – the digital copy of my hand-written entries in my journal. If you aren't interested in the daily details of our adventure, feel free to skip on to the next "regular" post.
Whew, slept in late! Still tired, plus all that TV watching must have worn us out! But it was nice to have a slower, lazy morning.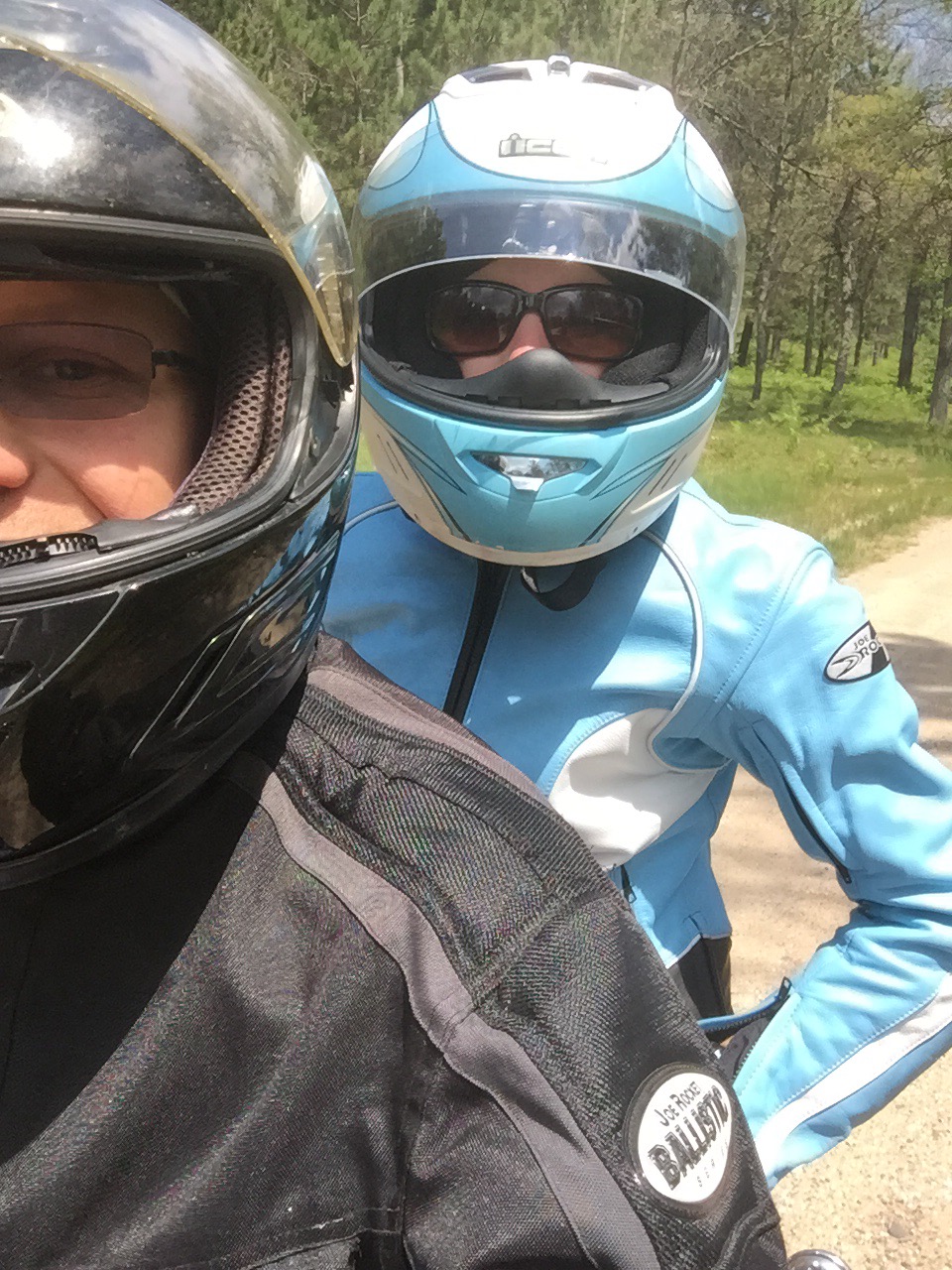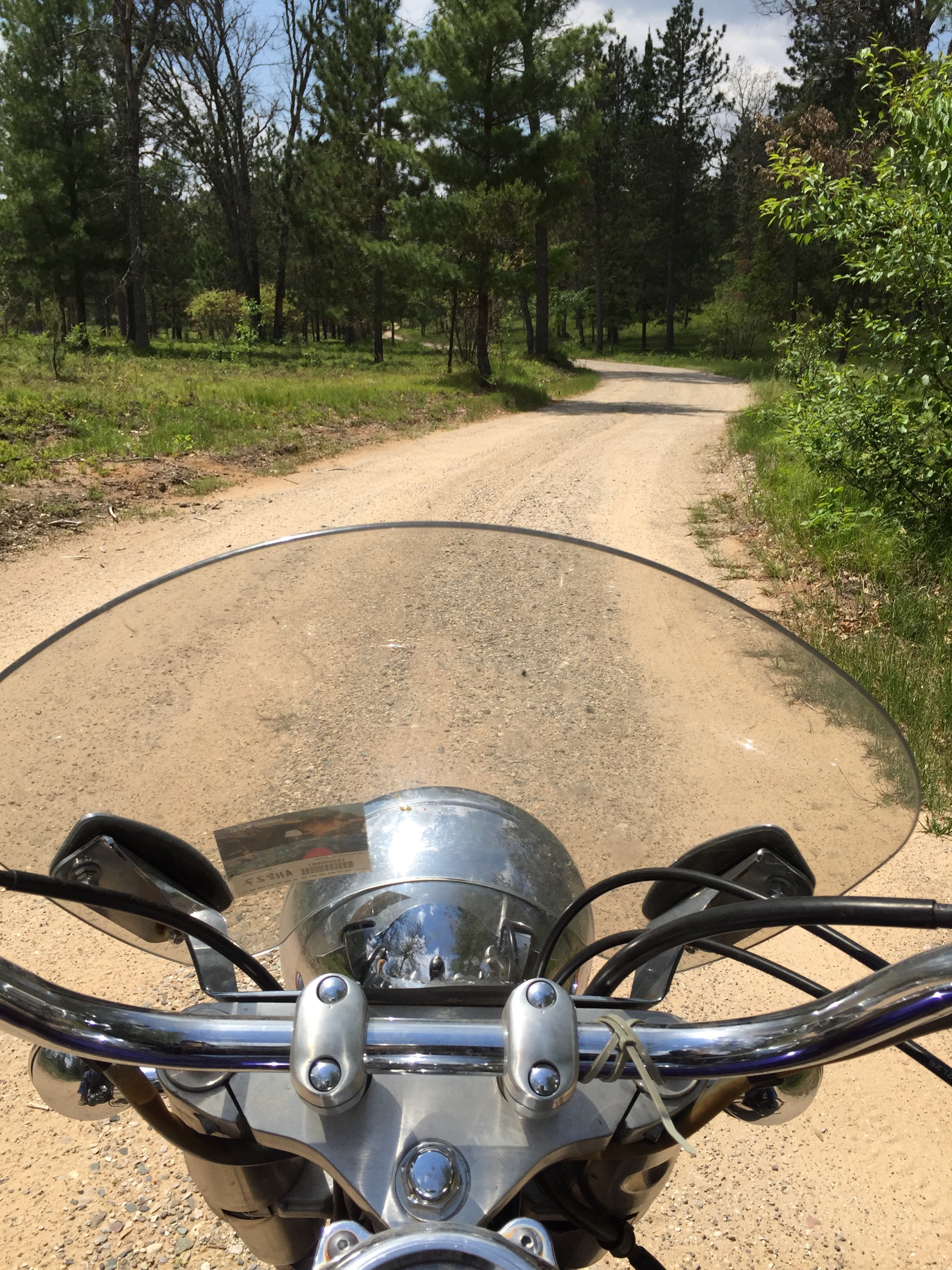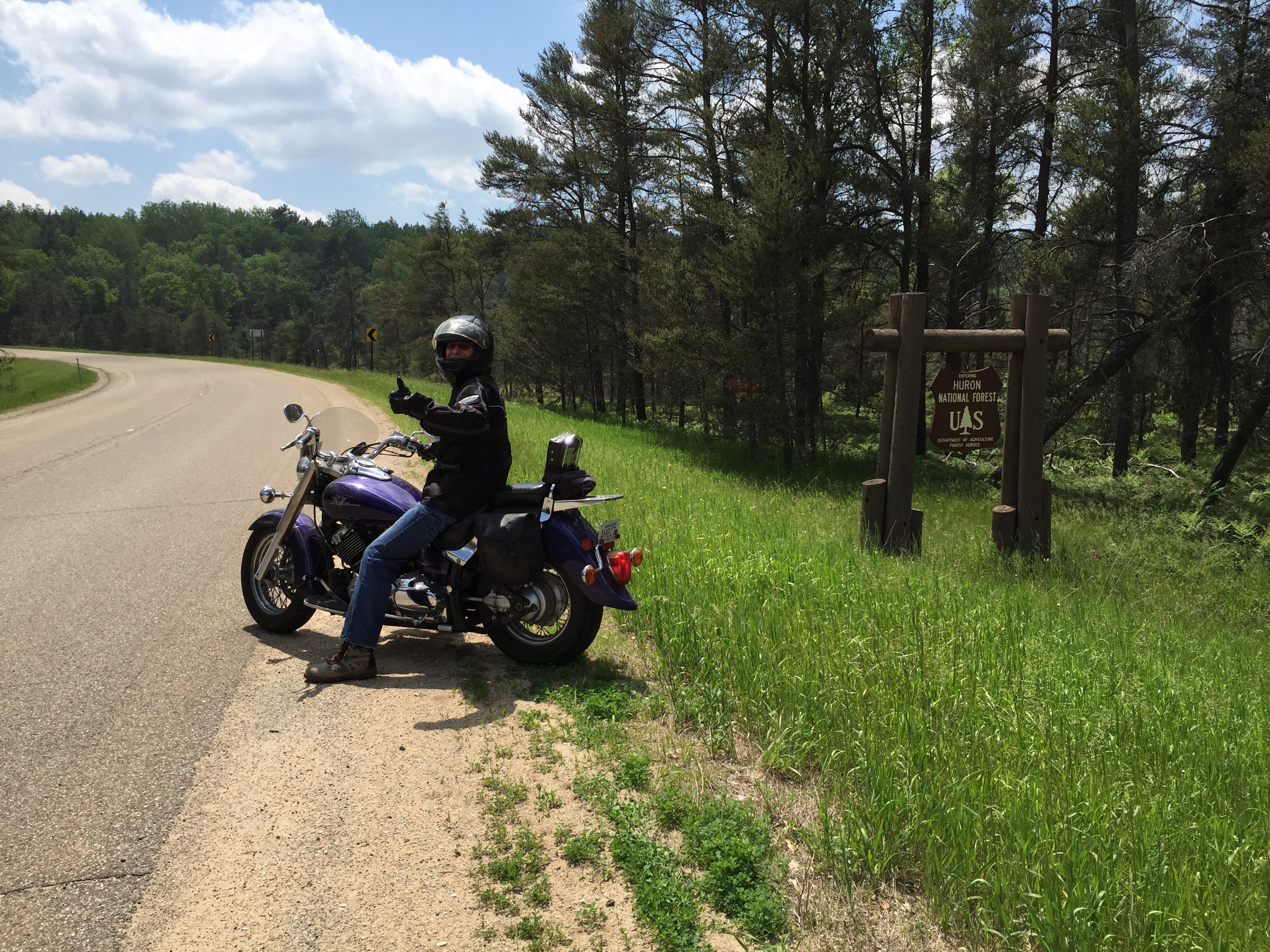 Got going, packed lunch & hopped on the motorcycle to go and visit the Huron National Forest. Pleasant motorbike ride there and we found a campground and kayak put-in spot to stop and eat. Smoked Gouda, summer sausage, tomatoes, and an apple. Quick, easy, and tasty!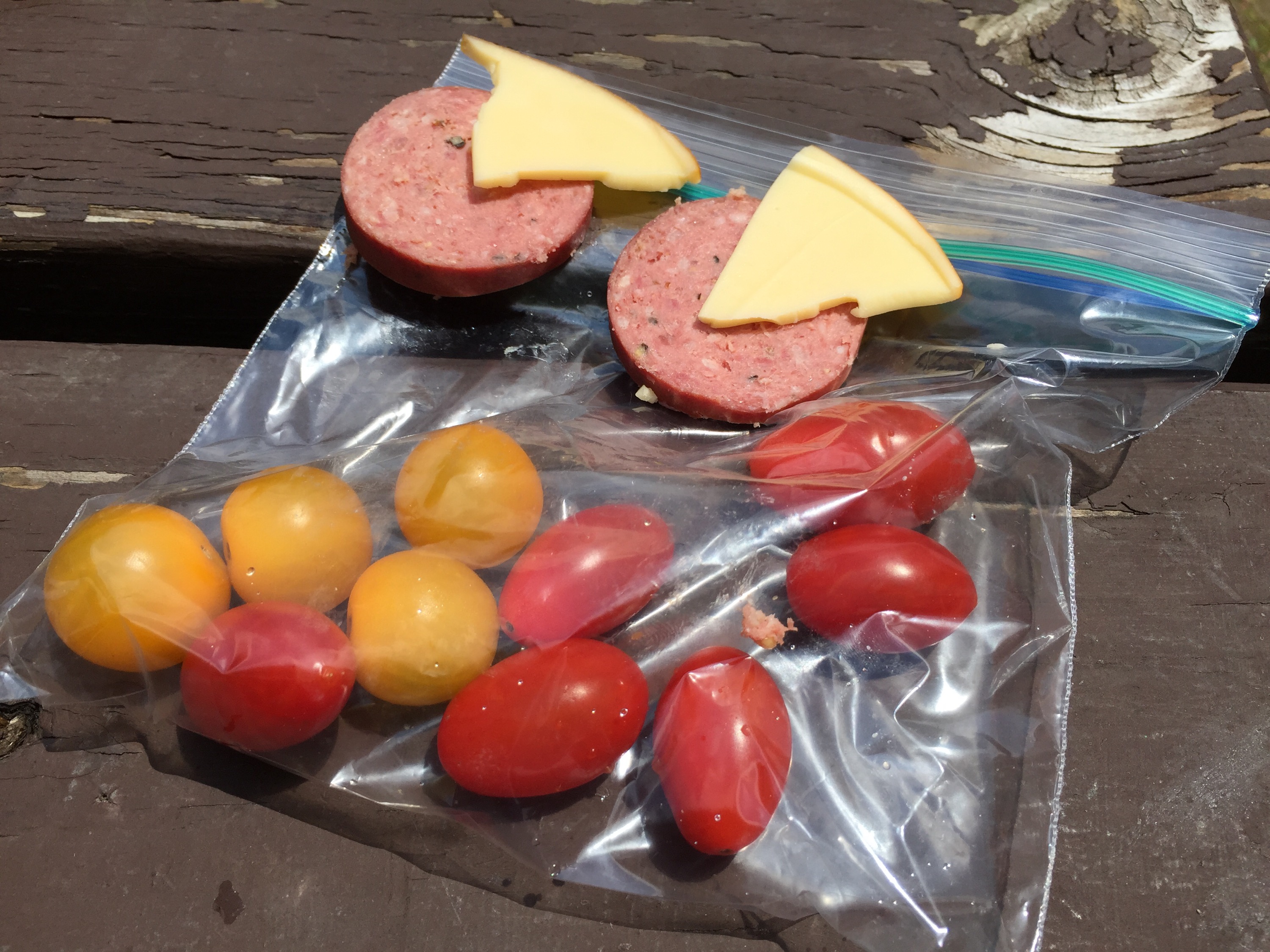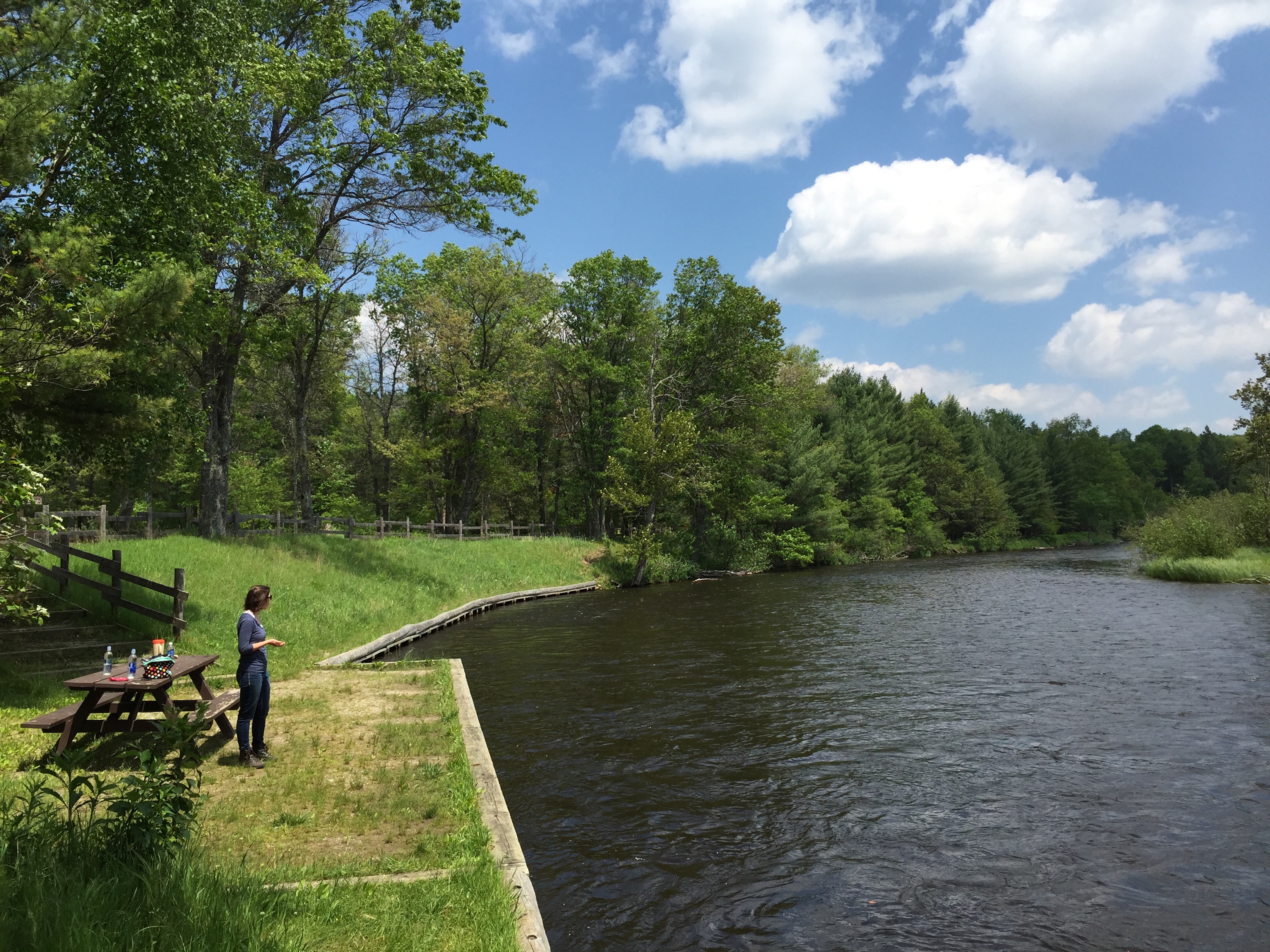 Tons of gnats following us, though. It was a pretty spot and we could have stayed longer, otherwise. The place was called RainBow Bend on the Au Sault river.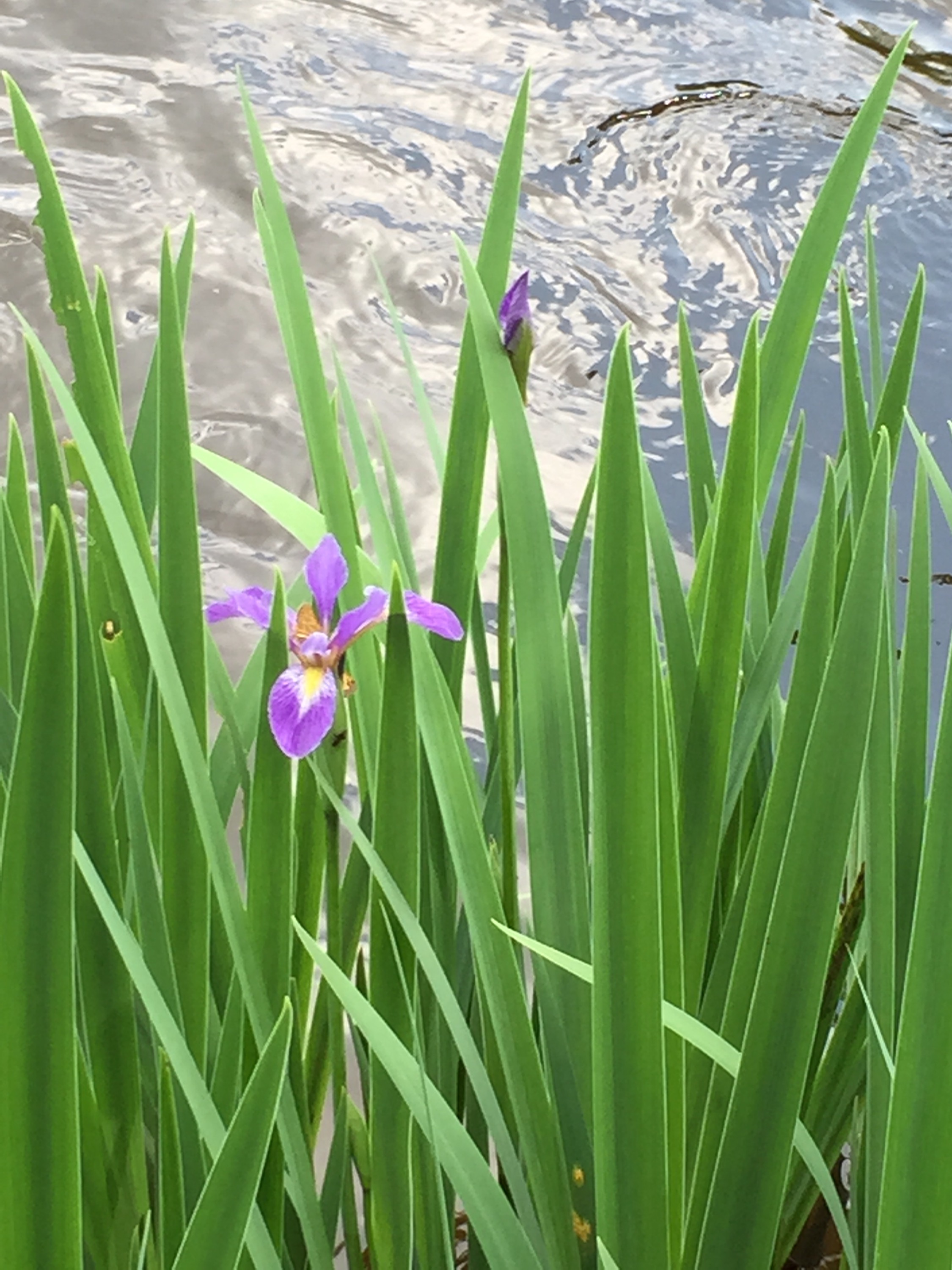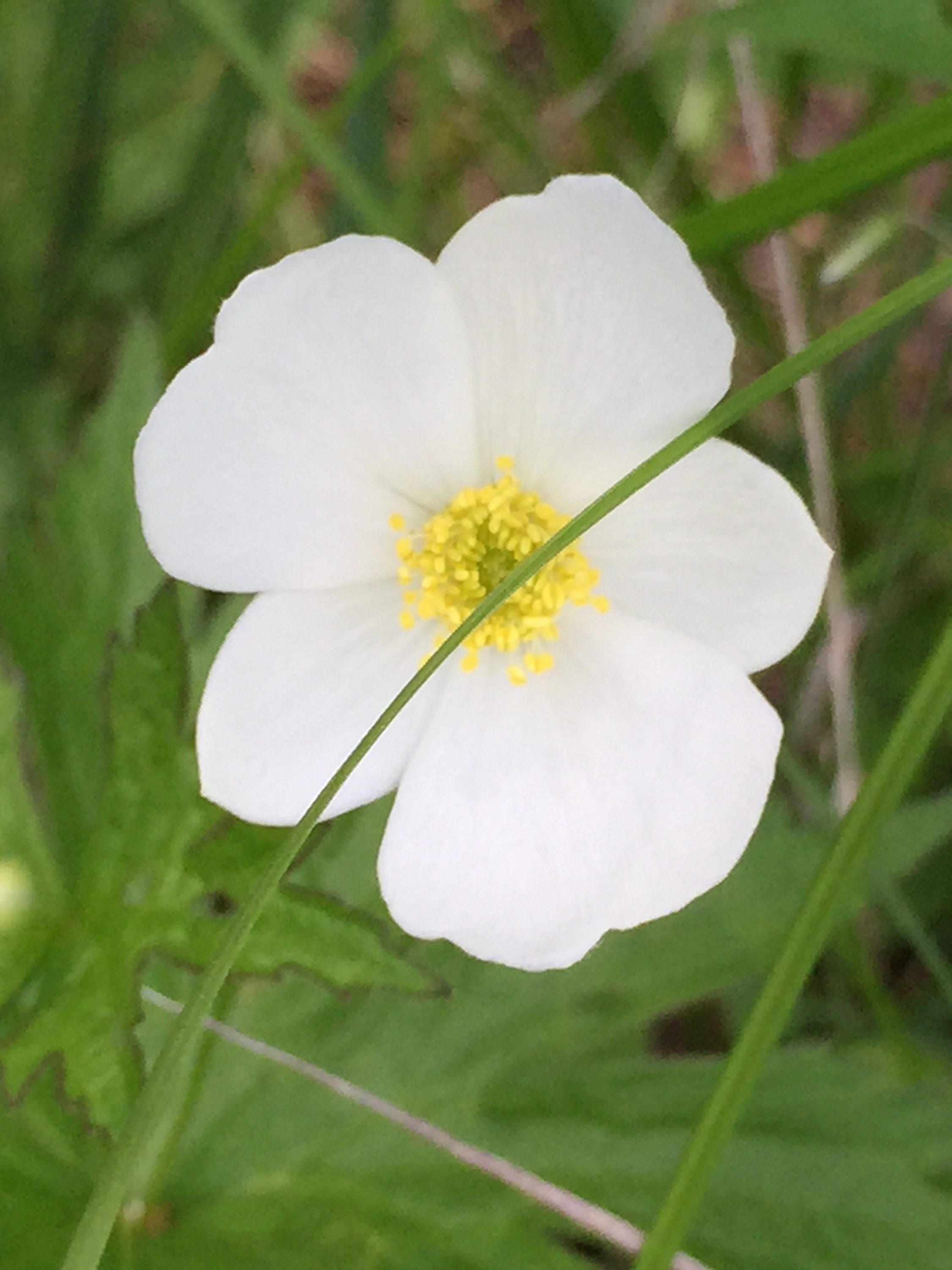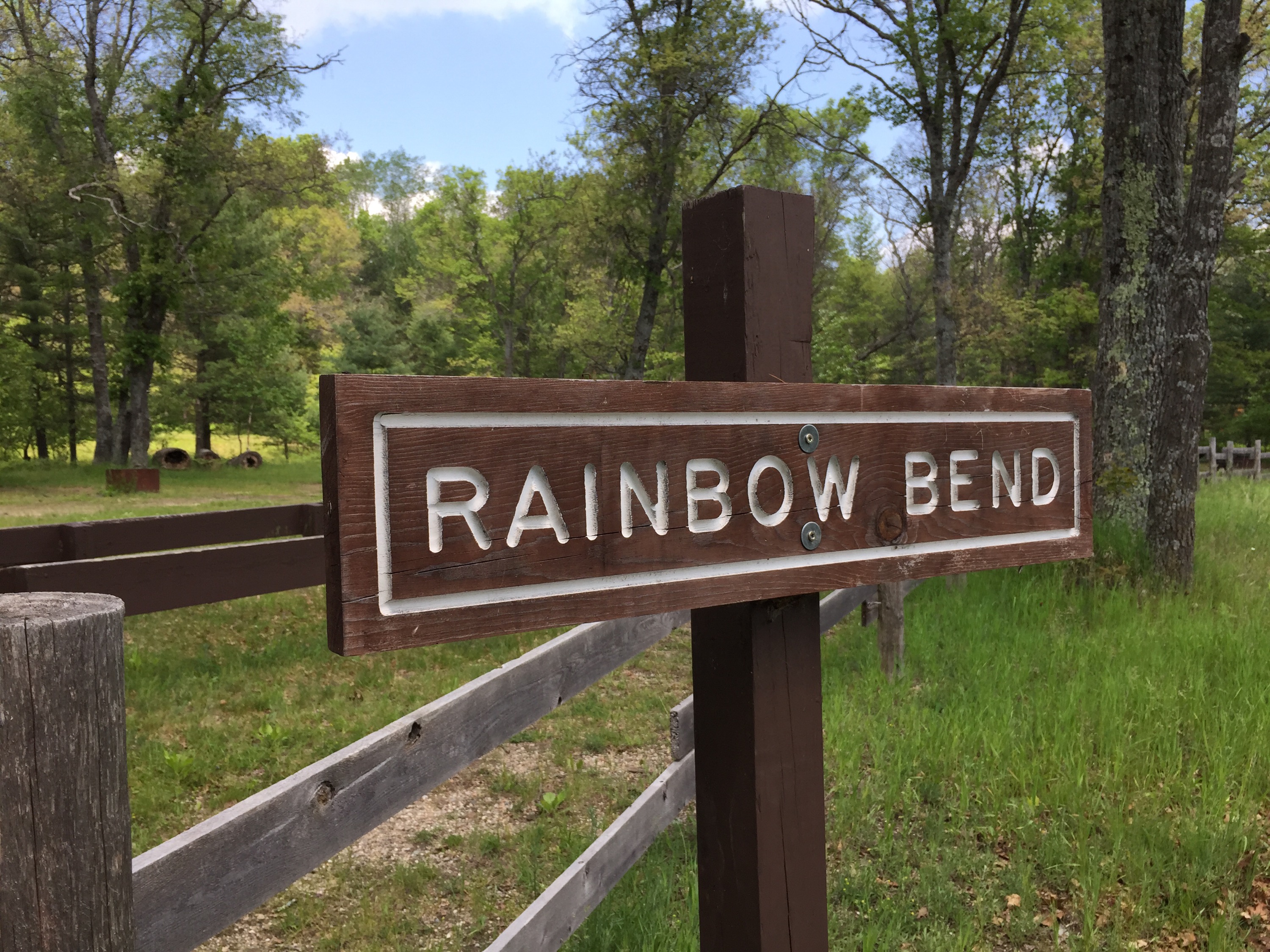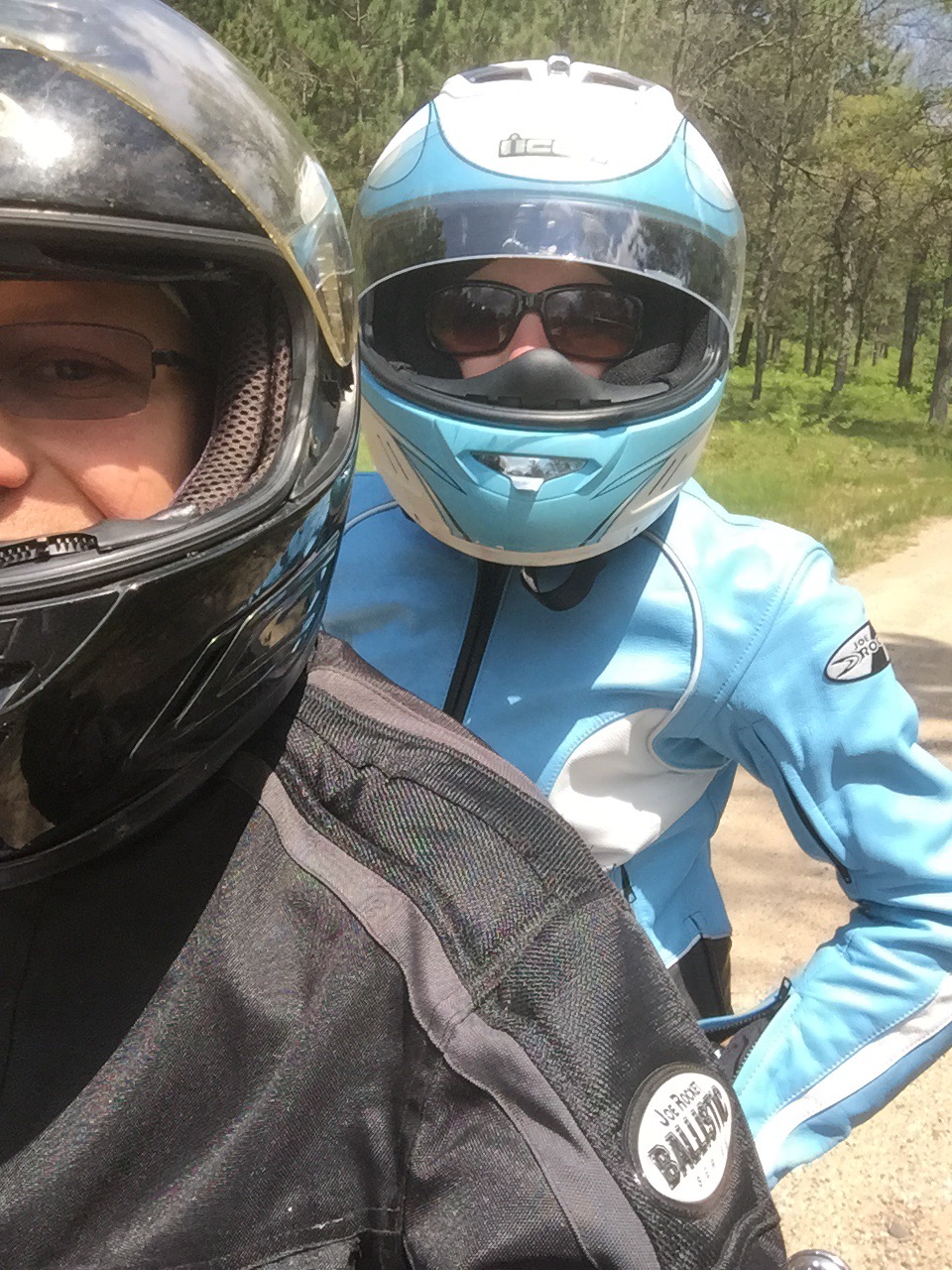 Stopped on the way back and got a picture of concrete yard statues (a pink elephant, specifically) for Mom.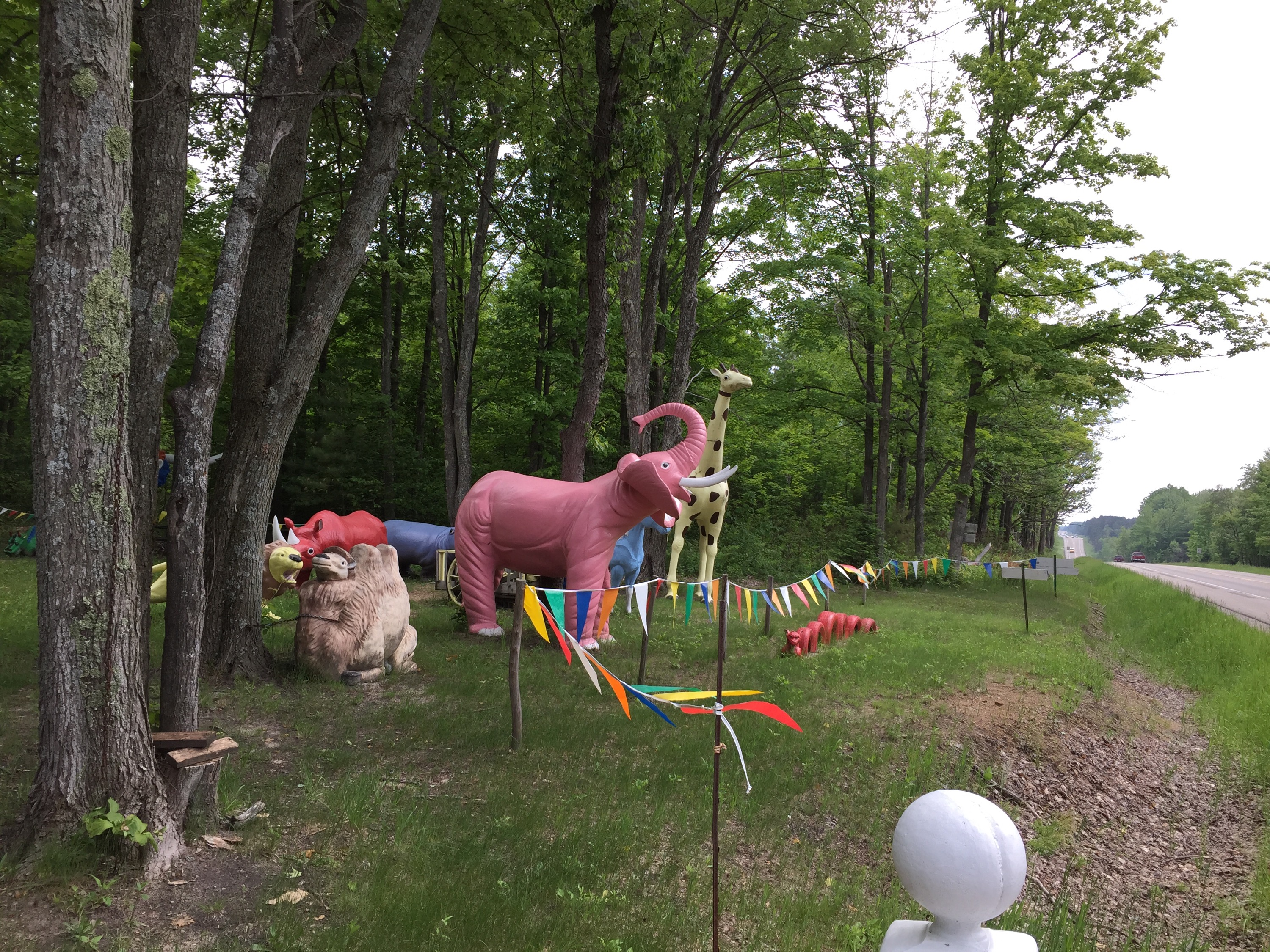 Once back home we jumped on the bikes and headed out for a training ride. Hilly and windy! I blew out an inner tube, so we got to stop and fix that. Our first flat.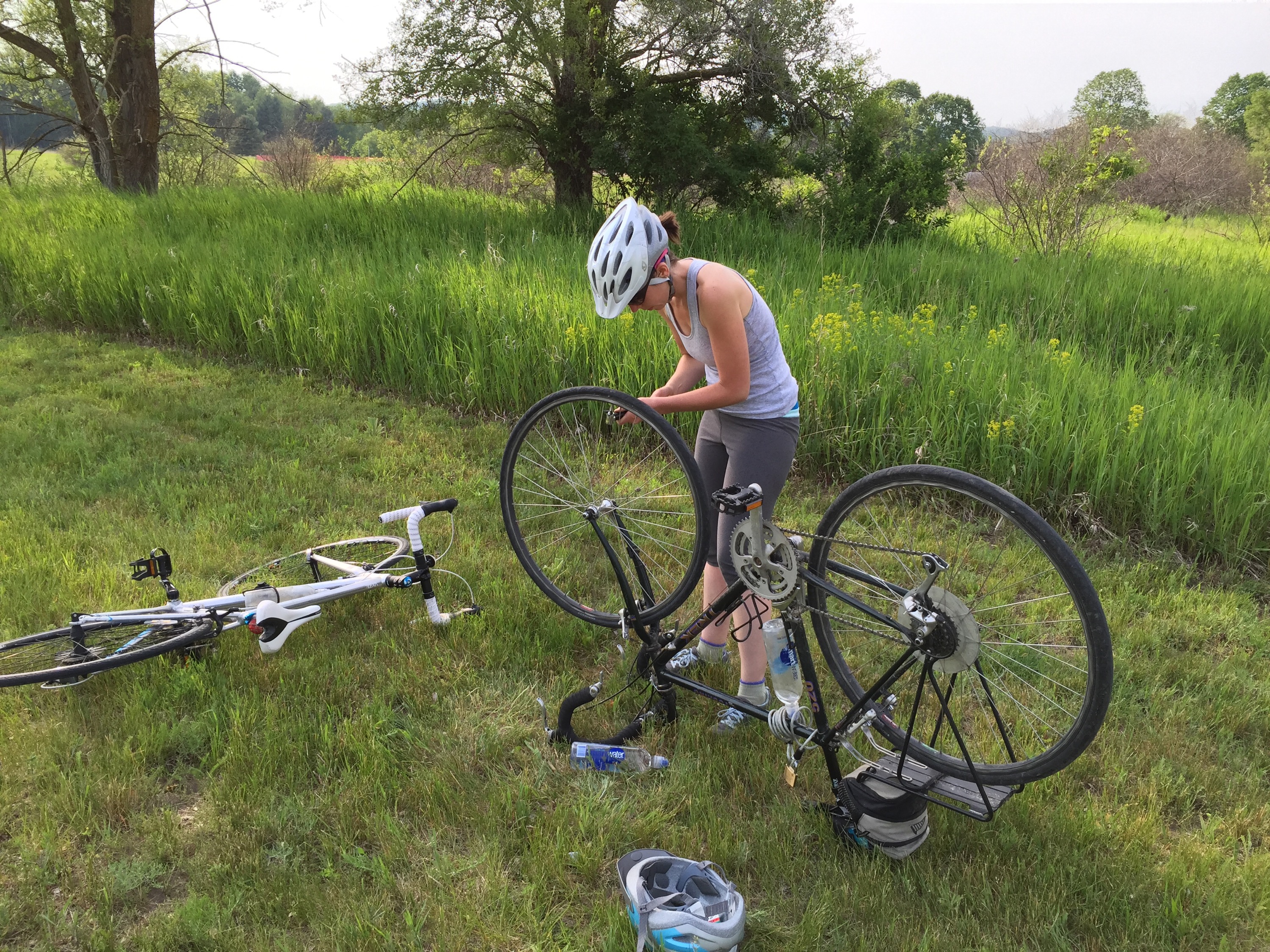 Back home I cut my hair and got a shower in the bath house – so lots and lots of hot water!
Grilled chicken and veggies for supper, delicious!
While Ashley showered I stated laundry. Managed to fit it all in two loads. Not too bad for about a week and a half worth.