Journal entries are just that – the digital copy of my hand-written entries in my journal. If you aren't interested in the daily details of our adventure, feel free to skip on to the next "regular" post.
Even after the late night I woke up before the alarm sounded. Took my water out to the porch for some journaling before the house began stirring. Shortly thereafter Jim was up and about and he showed me how to use the machine and I made an espresso.
Ashley awoke soon and made herself a latte. Once we all finished our java we hopped on the bicycles for a morning ride. We took a different route this morning, visiting Oconomowoc and stopping for coffee and tea at a shop in downtown Delafield.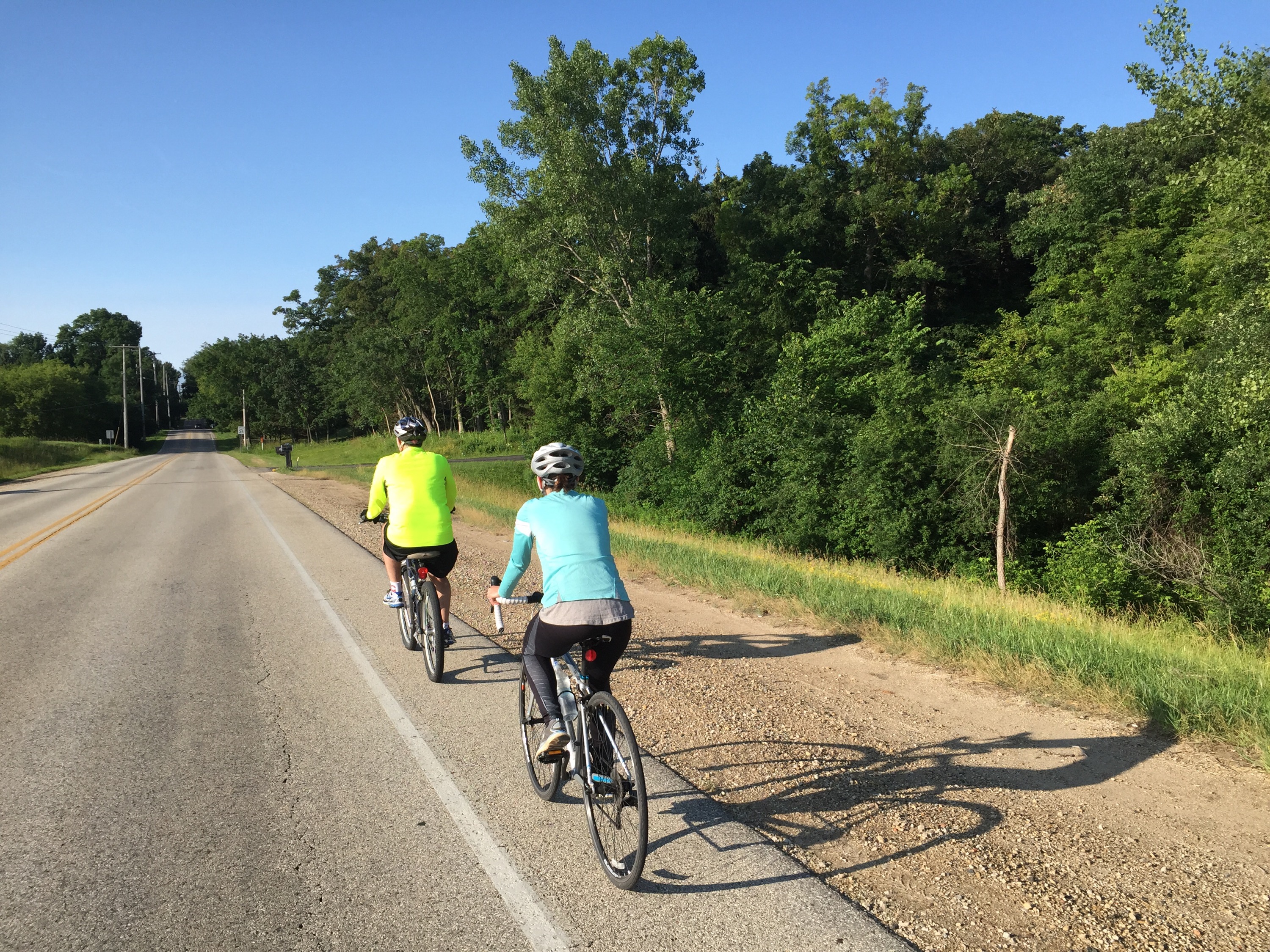 While there I asked Jim about his various work history, since I have heard bits and pieces through stories but not enough to be able to completely piece it together. I'm so glad that I did – how fascinating! What a variety – from Peace Corps in Ethiopa to one day of milk delivery boy, screw salesman, tree service (where money really does grow on trees), and finally a headhunter.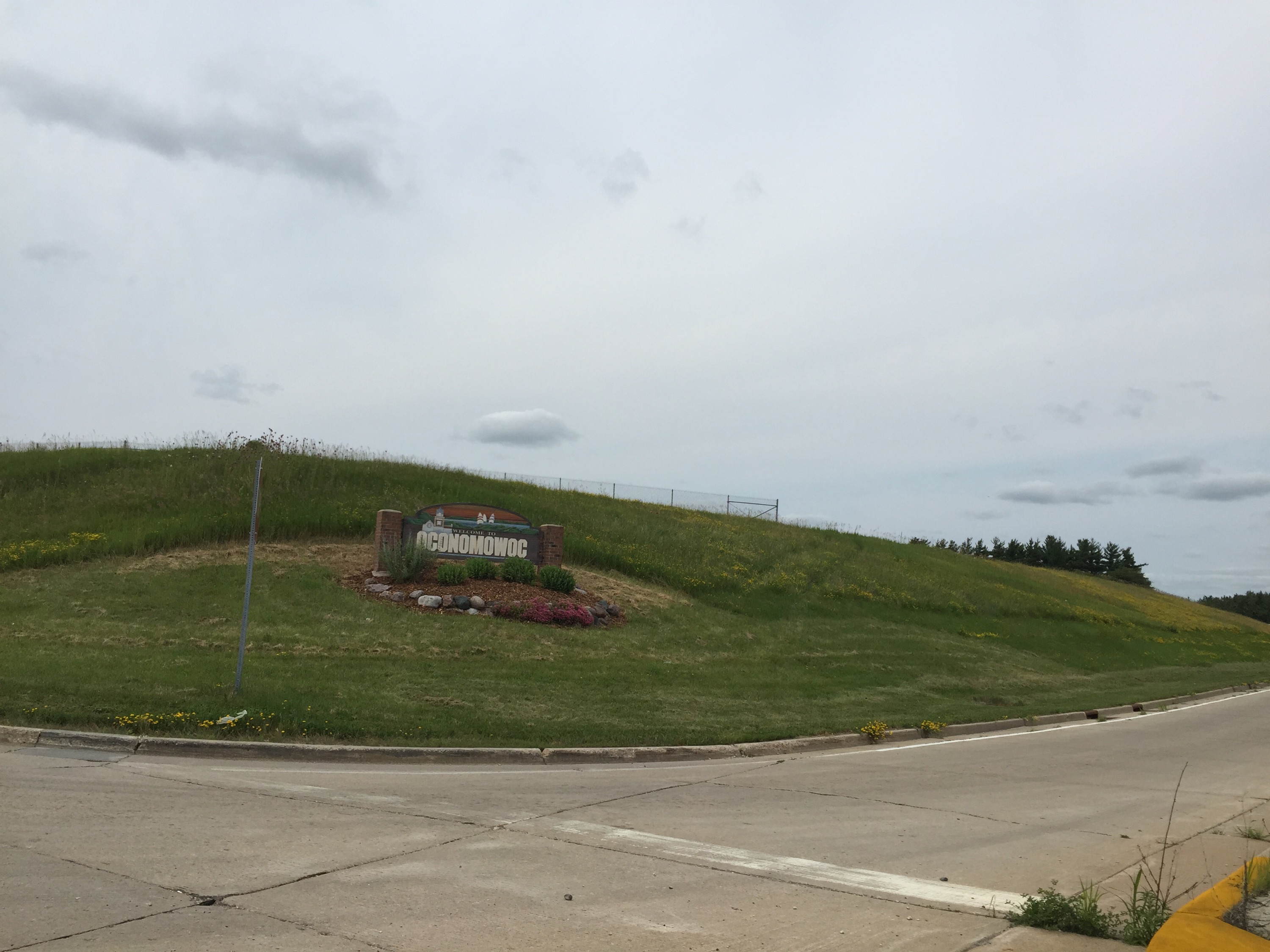 We both have such interesting families. I'm so glad that we're taking the opportunity to finally take them up on their repeated offers to come and visit!
After story time and coffee was finished we continued along our ride, stopping by Jim's YMCA for a tour. What a nice facility! Definitely worth stopping by later – for a swim, if nothing else.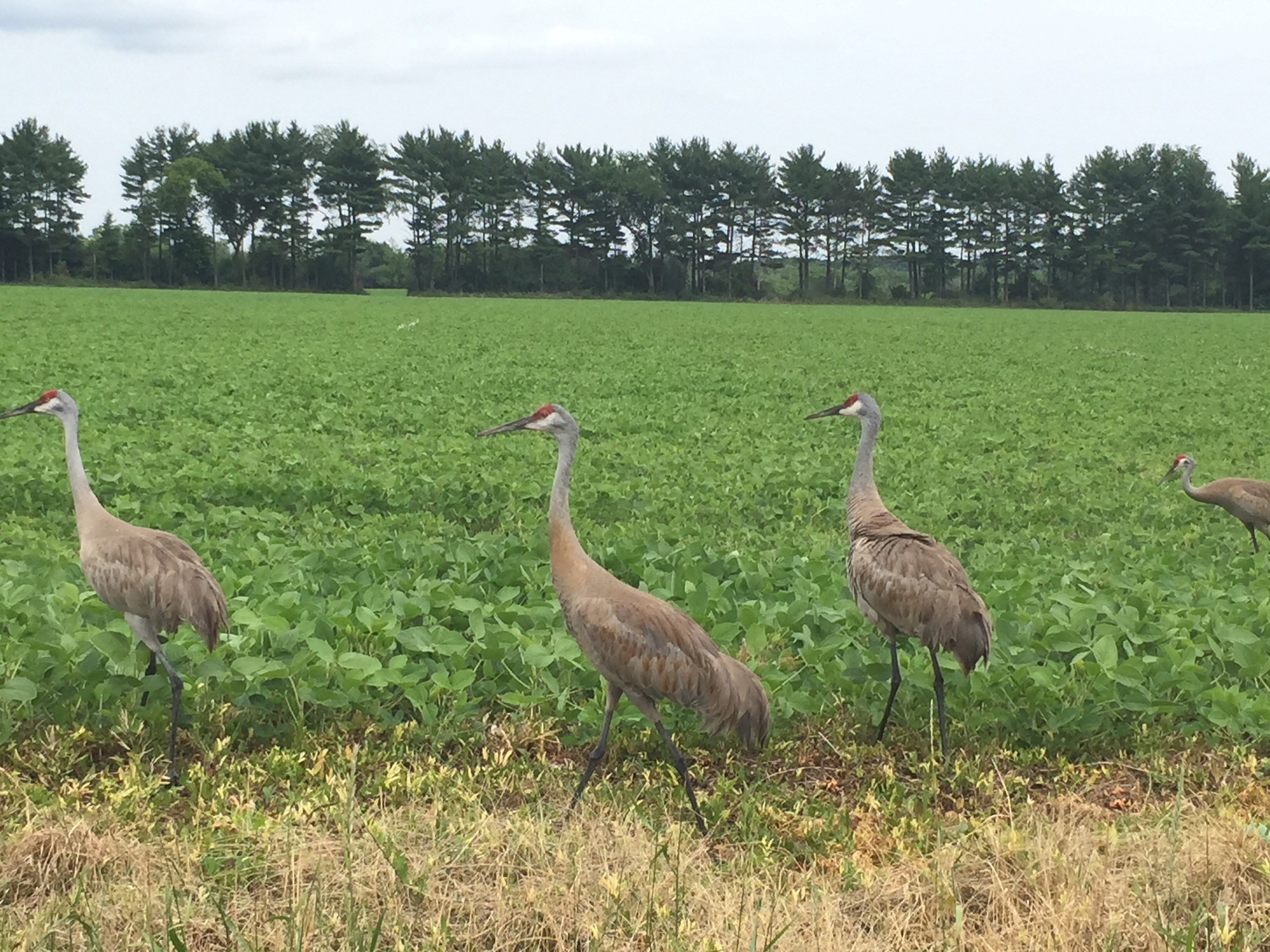 We meandered our way home (though not by the house on the island from last night). Once there Joni gave further instruction on the espresso machine, with more detailed instructions on steaming the milk. We had a brunch of bacon and eggs, along with some of Joni's delicious home-made apple sauce and bluberry-lemonade jam.
Appetites sated, Joni took us for a car tour of the area. I got to see their old house on a different bay of the lake, we drove through downtown (which looks like it will be a delightful place to walk and explore on foot) and even managed to find a new-to-her farmers' market where we picked up some delectable strawberries, eggs, and veggies. Joni tried a cherry to determine if it was sweet or tart. Definitely tart – her face was priceless!
Then we headed back, as she and Jim had some errands to run. Before leaving, she and Ashley put together some bread dough, letting it rise while they were gone.
Ash and I ate leftovers out on the deck. I sent off some emails to potential sponsers for the RAGBRAI. Ashley did yoga out on the pier while I caught up on journaling and listened to conversations on a local repeater – mostly with a guy out on a bicycle!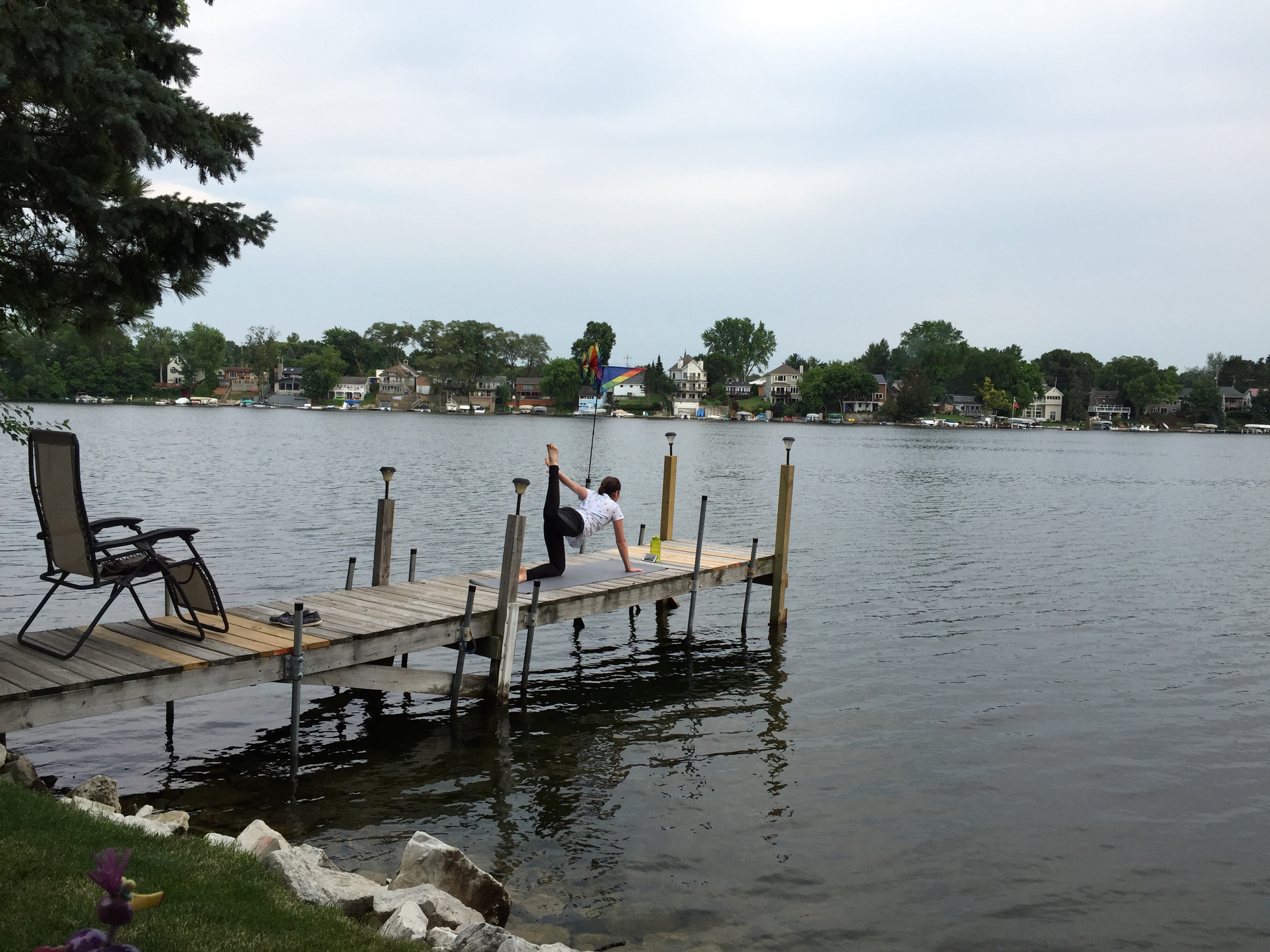 After Joni and Jim returned the girls checked on their dough – forming it into two braids and letting it rise again. We all chatted while the bread baked and tentatively made plans for tomorrow.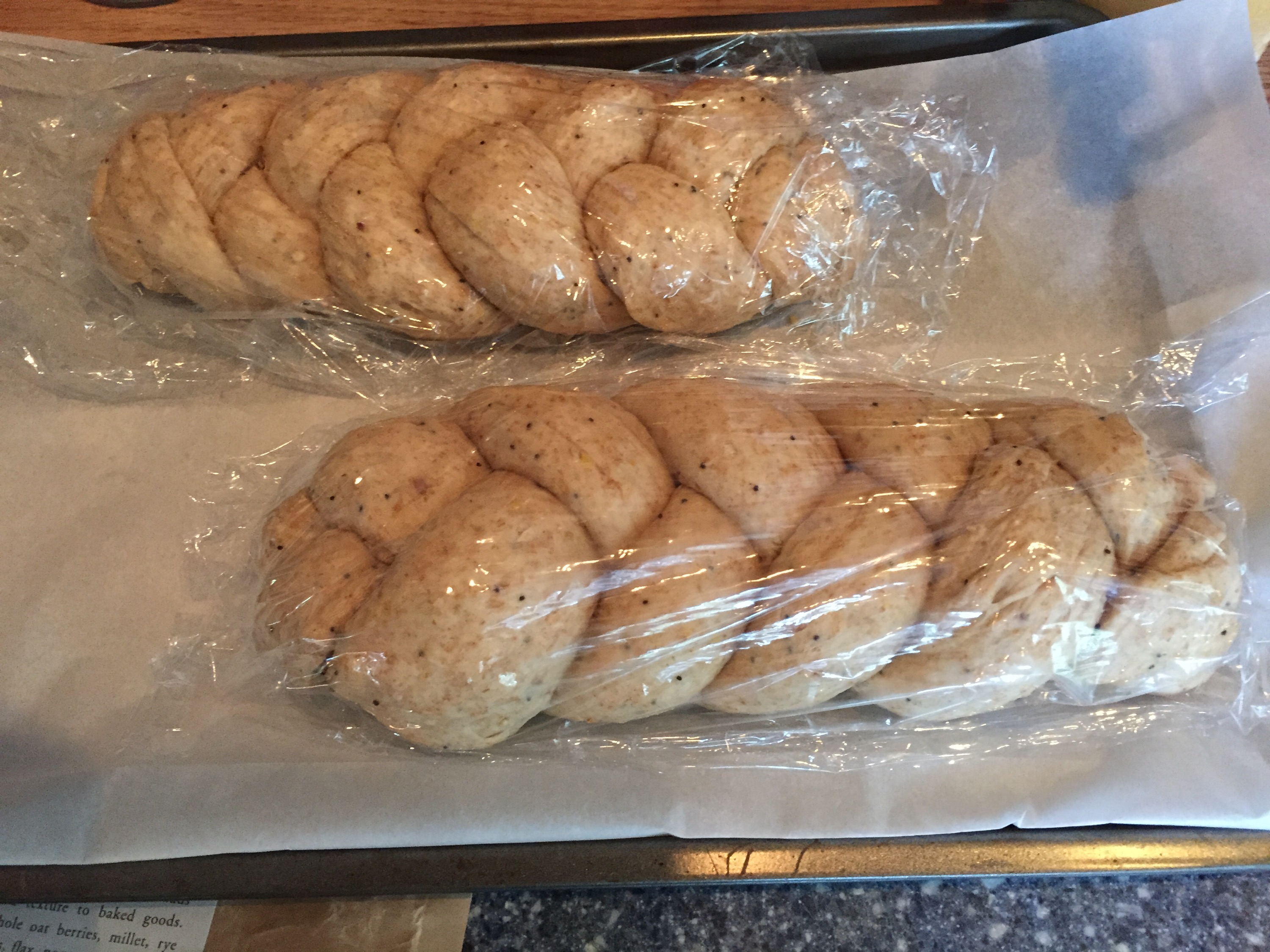 Once the bread cooled we sampled a slice with Joni's blueberry-lemonade jam. Success! Tastes as good as it smells and looks! Snack completed we head to bed, pausing before lying down to take in the beautiful view out the window at the foot of the bed in the loft – the lights on the deck are lit up, as are the buildings across the lake.