Ashley, Jim and I wake up early and head out at 5:15, aiming for Lopez Lake for a day of fishing. Timing seems to be about perfect as we arrive just a couple of minutes before the gates to the park open. Listen to turkeys gobble while getting the boat ready as the sky begins to lighten. We launch the boat and head out to see what the Bass are up to. Not much, apparently, as we don't get a bite all day long. Ashley and I's first attempt at Bass, so we learn a lot and have a great time. But what a beautiful day it is! The sky is blue, the hills are green, and it's just a wonderful day.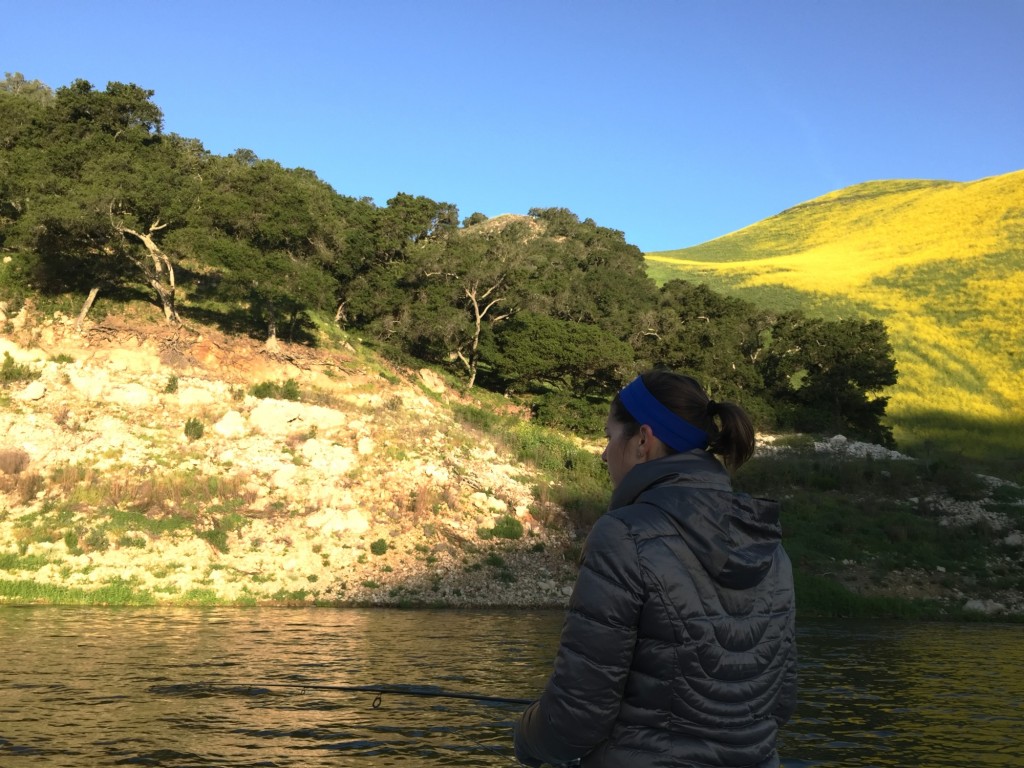 We stop for a coffee break, firing up the JetBoil to heat water while tied up to a dock. Jim really enjoys the easy of using the stove and the satisfaction of having hot coffee freshly made while out and about.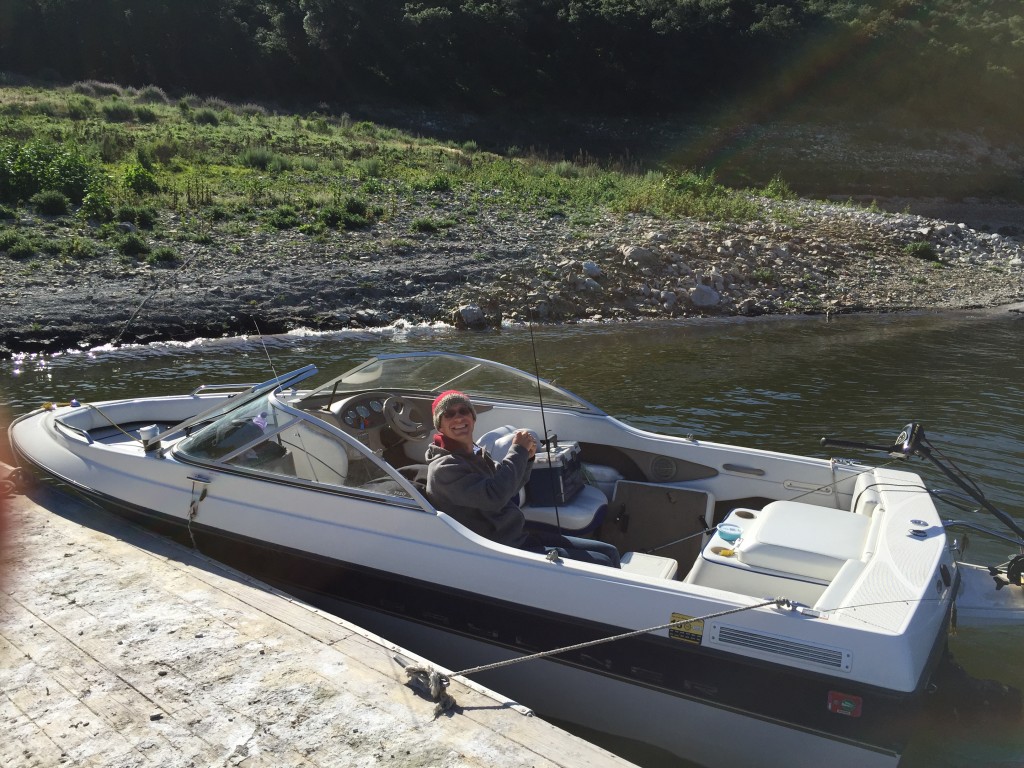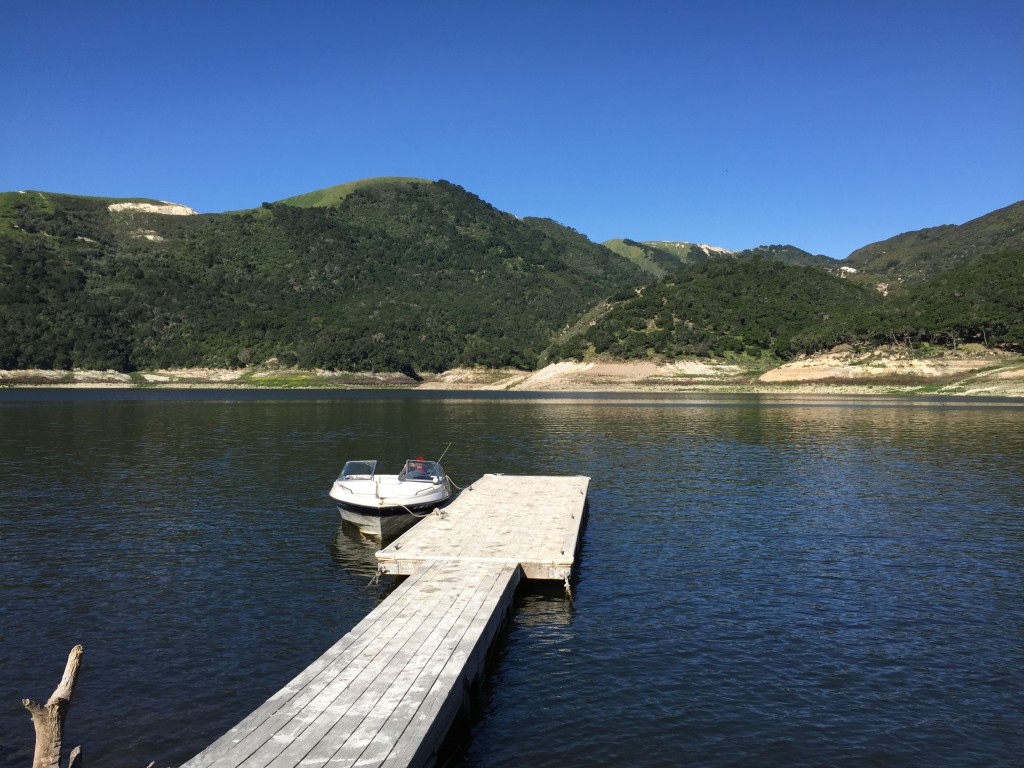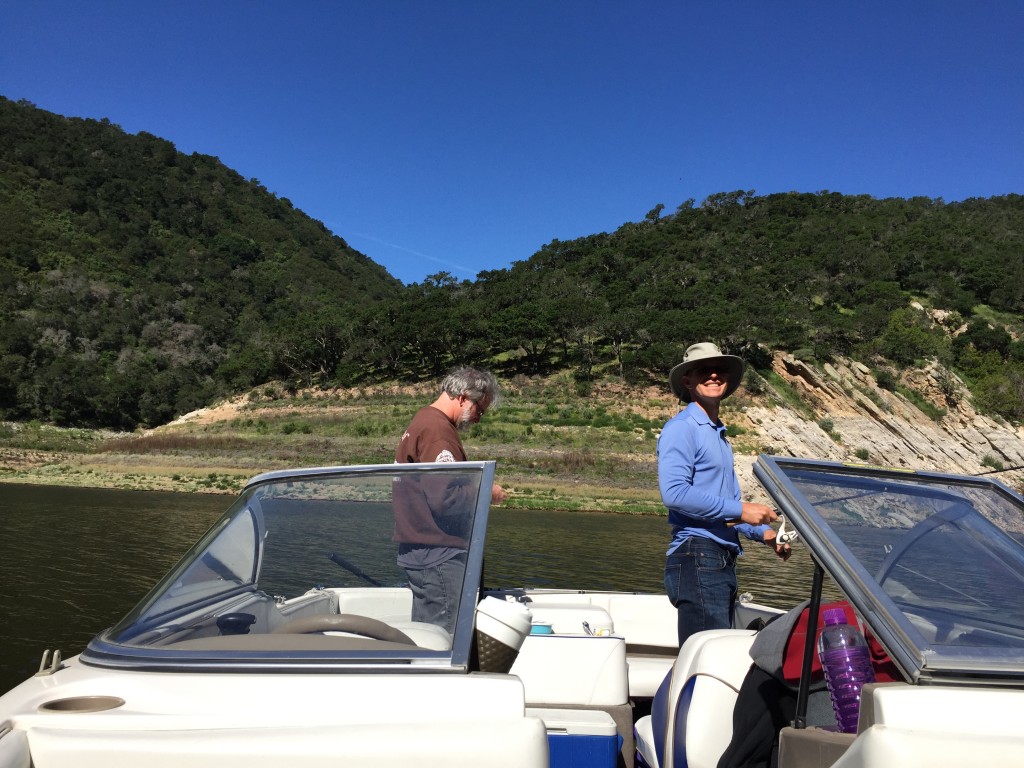 Later in the day we tie to a tree and let some nightcrawlers play in the water as we eat lunch.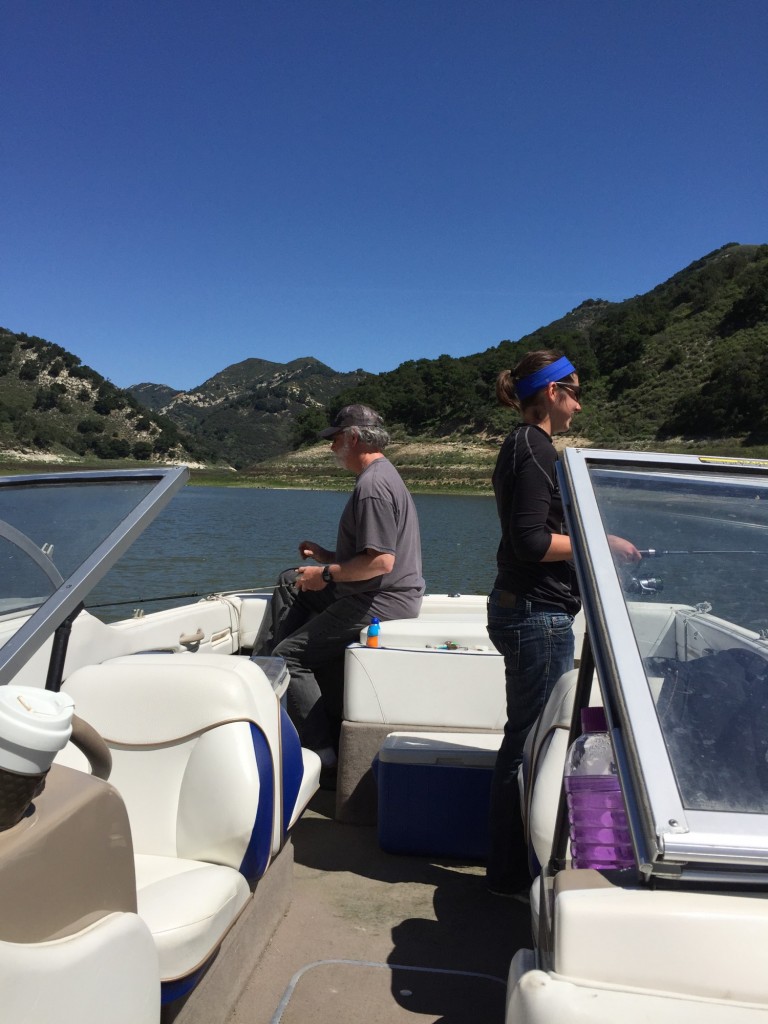 I discover a Bomber "A" lure in the tackle box – fun to find something from my Commonwealth/Pradco days out in real life.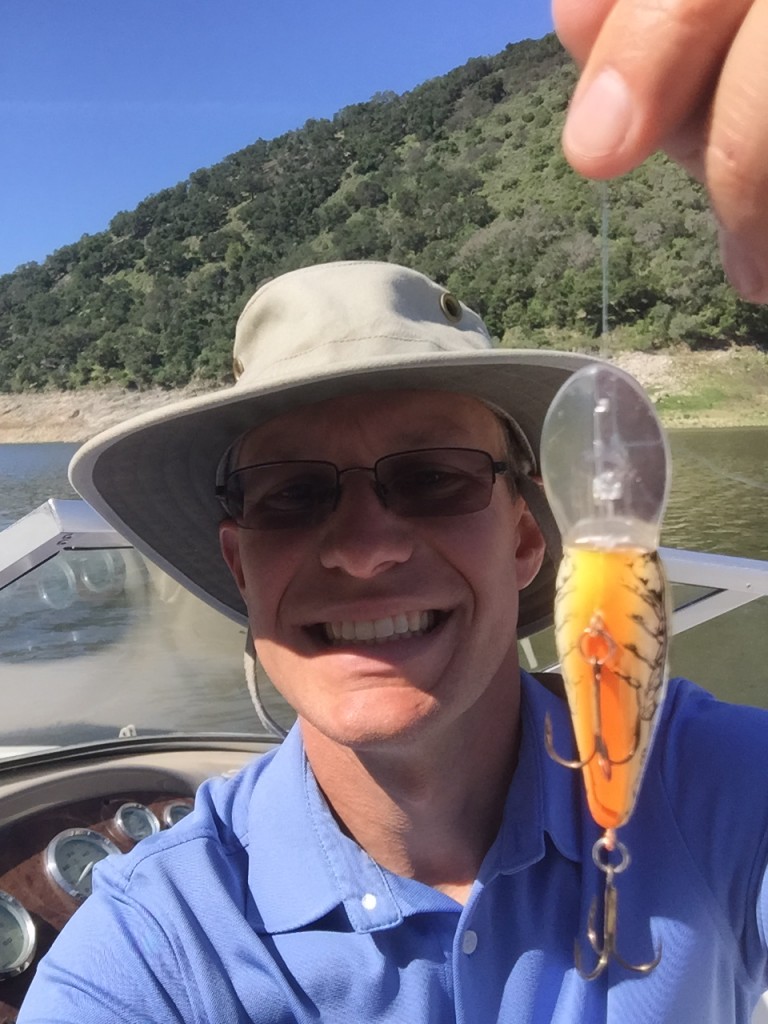 We might not have caught anything, but the day was anything but a bust. What a fabulous way to pass time!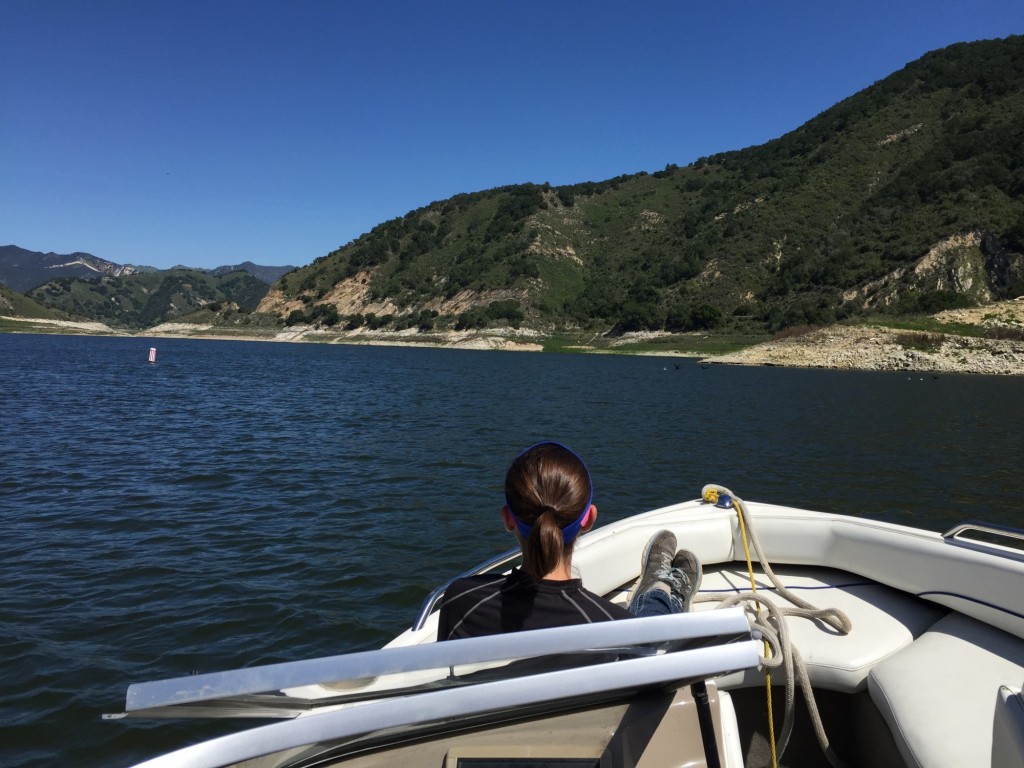 Daniel and his girlfriend, Sophie, were at the house when we returned. We chatted for a bit before they headed out for their supper plans. Ashley finished putting together a slide-show of highlights from our trip thus far. Matt joined us for supper and we shared our photo collection.
Daniel and Sophie returned and we showed our photos to them as well.