1) We're always home, no matter where we are
It doesn't matter if we are dispersed camping in the woods away from any sort of amenities, at an RV resort, in a National Park/State Park/Forest campground, in someone's backyard, on a sidestreet, in a rest area, or in a Wal-Mart parking lot. Although some areas are more preferable than others, we always feel right at home because, well, we are home. Not once since we hit the road have we been homesick for our old lives (besides seeing our friends and families, of course!). We're also very glad we remodeled; the RV is uniquely our space. A comfortable refuge that we enjoy spending time in.
2) Our backyard is amazing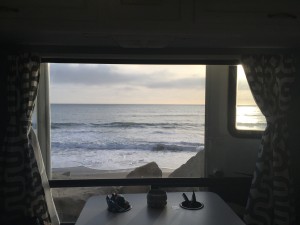 From oceanfront views, desert landscapes, towering mountains, quiet forests, and babbling brooks, we've had some of the most superb views out our windows. It's impossible to be unhappy when you see such splendor every day.
3) We can live as rustically or comfortably as we want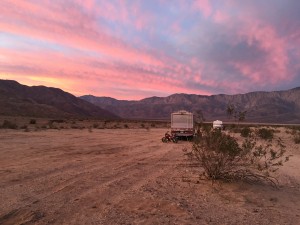 Our favorite places to call home have been dispersed camping sites on National Forest or BLM land, away from the masses and tucked into nautre. However, a little civilazition can be a welcome relief after taking bird baths for 5 days and finally running out of water. Then, even primitive campgrounds with community water spigots and a dump station can be wonderful. And if we want to get really fancy we can find an RV resort with full-hookups (at reasonable prices thanks to our Passport America membership) and it feels like the Ritz – flipping on lights, using the microwave and electric tea kettle WHENEVER we want, taking long showers, and frivolously making dishes because we can. Living in the RV has definitely taught us the art of conservation, and it can be a fun game to see how far we can make our 35 gallons of fresh water last before we find ourselves refilling and dumping. So far the record is 10 days, but we were camped next to a stream and able to utilize our gallon bucket and some stream water for bathtime and hair washing.
4) We can shower anywhere (as long as we have water in the tank)
I recently came to appreciate this when we left the Yosemite wilderness after 3 nights of backpacking. We drove for a couple of hours before pulling over at a rest stop to shower the stink away. It was so convenient and made the rest of the journey much more enjoyable.
5) We can still eat healthy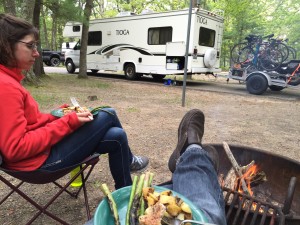 Road living and healthy eating don't normally go together. You can only fit so many vegetables in a cooler and most road trips involve high carb/high fat junk food accumulating in the back seat. But our little home on wheels has a small refrigerator and freezer, a propane powered stove and oven, and we also carry a small grill with us. We eat and cook just like we did living a stationary life in Kentucky (unless we're visiting family, then all bets are off). We usually have some form of eggs for breakfast with a side of sauteed veggies or fruit (Matthew makes some pretty delightful omletes), lunch is usually salads or swiss chard wraps (or trail mix if we're hiking), and dinner is usually chicken or fish with some side vegetables. We also do a lot of skillet meals, like stir fry. Another simple cooking method we've really been enjoying are foil packs on the grill. Just yesterday I made a turkey meatloaf in a foil packet and grilled it for about 15 minutes. Turned out great, with a side of kale and mushrooms cooked the same way. And we can still make our favorite treat, popcorn on the stove 😉
6) We own our home. Period.
No rent and no mortgage payments. It's nice not worrying about leases expiring or making the next mortgage payment. We paid for the motorhome outright, so all we have to worry about is maintenance and insurance. It may not be traditional or fancy, but it's ours and that's enough for us.
7) We are more appreciative of modern amenities when we have them
When we do stay with family and friends in their homes it always amazes us how much we enjoy the little things, like regular porcelin toilets, amazing water pressure, bath tubs, dishwashers, houses that don't sway when you walk around, ice cubes, and using a hair dryer without the generator being turned on! We've learned to love living simple but still enjoy amenities and appreciate them even more now.
8) We're always exploring somewhere new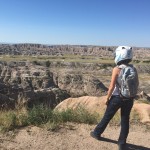 New coffee shops, new grocery stores, new scenery, and new outdoor recreational opportunities. We love exploring and with a nomadic lifestyle we have ample opportunity for that. We never get bored, to say the least.
9) We get to visit family and friends
It has been an amazing experience visiting with and getting to know all of our extended family thus far. The memories we have made and the outpouring of love we've received has been priceless.
10) As our location changes, so do we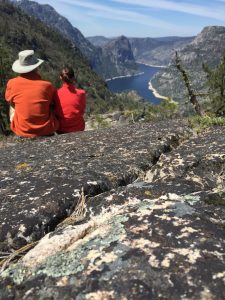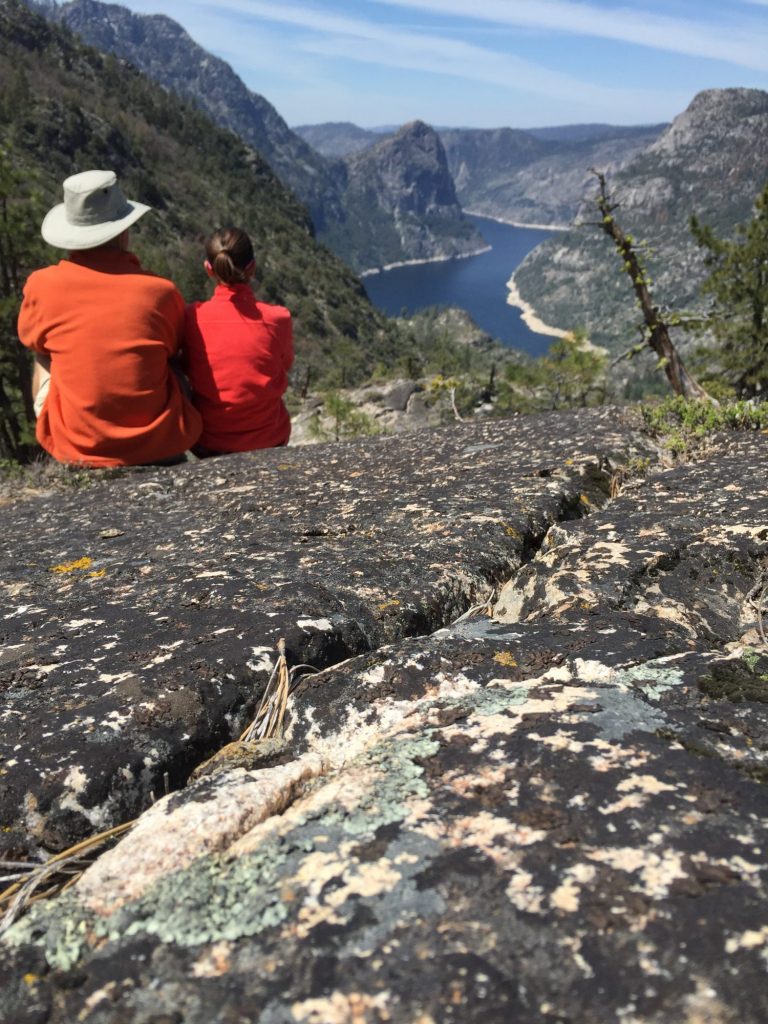 Heading in to our 11th month, we definitely feel that we are growing and changing as people. With each new experience and each new person met, our view and knowledge of the world is expanding. Between meeting new people, seeing new places, living in a new way, and having the luxury of plenty of free time we've been growing both as individuals and as a couple.
It's not all rosey on the road, next we'll be sharing frustrations we've encountered.