This is the first in a series of posts sharing lessons learned while bicycling more than 1,170 miles in preparation for the RAGBRAI bicycle ride across Iowa.
This piece of advice distills what might be the most importance information that I have learned along the road. It is what made it possible for Ashley and I to ride 75 miles in a day and feel confident that we could do more (and, indeed, we plan on doing a "century ride" a week or two after the RAGBRAI – riding 100 miles in a single day).
If you look into bicycling you will notice that there are frequent mentions of pedaling cadence. Basically, the rate in which you are pedaling, measured in revolutions per minute (RPM) of the pedal. Generally speaking, 90 RPM is recommended as an average optimum speed to maximize speed while minimizing leg fatigue, and some racers aim for closer to 110 RPM. A beginner biker is commonly guessed to pedal at 70 RPM.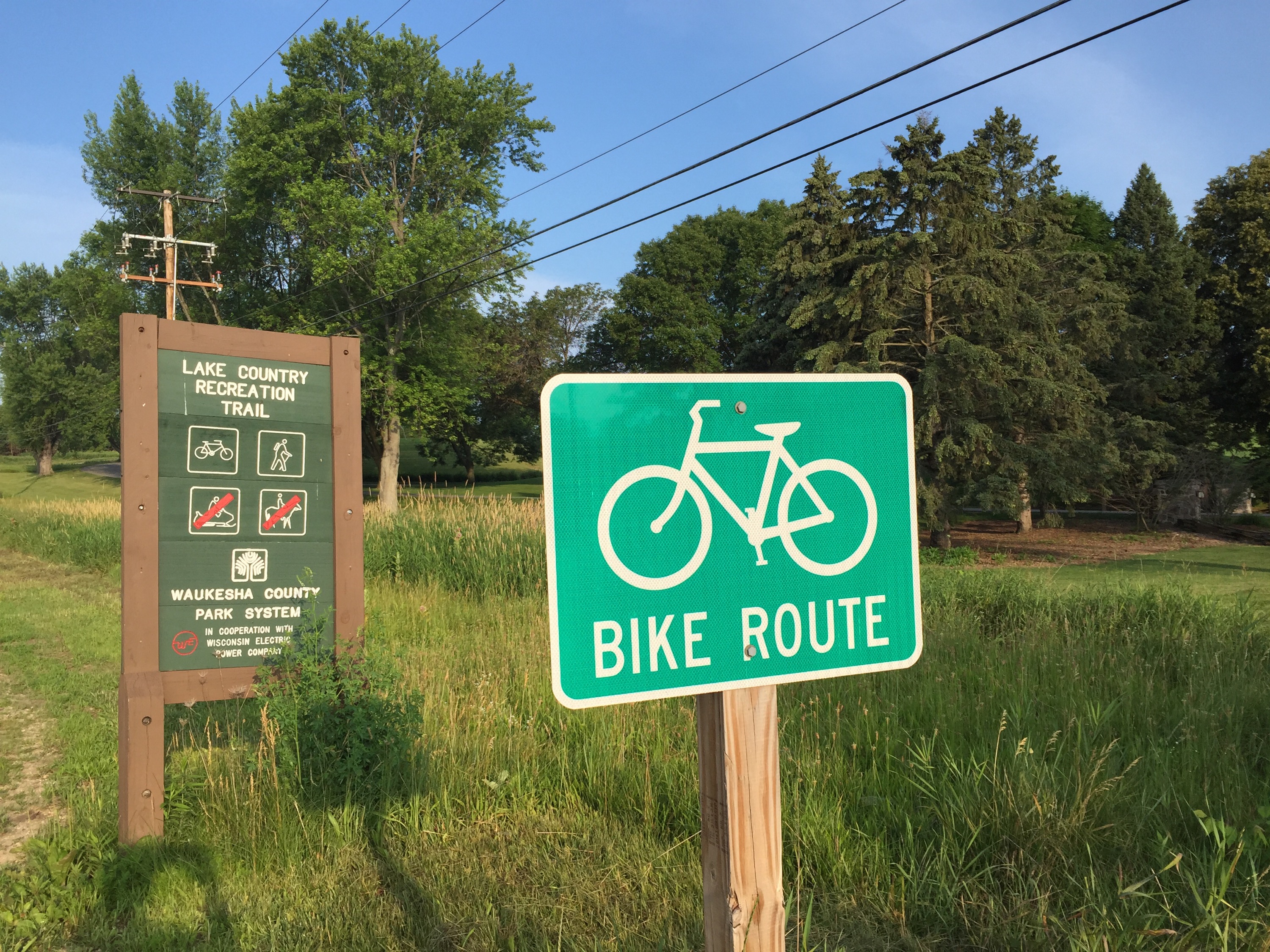 The way to learn your bicycling cadence is by using a cadence monitor (which is yet another piece of equipment that I have yet to feel the need for) so I have no idea what my pedaling speed is.
Pedal with your lungs
The theory is that when you use higher gears (harder to pedal) and pedal slower you are primarily using your leg muscles. While that might help you go faster or power up a hill quickly it also tires your muscles and, in the long term, slows you down.
By using lower gears (making it easier to pedal) your leg muscles don't have to work as hard. In fact, your heart and lungs will be the limiting factor, so long as you have energy to pedal.
Pedal Fast, Not Hard
Keeping this concept in mind I experimented with different gears and discovered that, though I have no idea how fast I am pedaling, I am able to keep up my speed yet finish my ride with energy reserves by pedaling fast, not hard.
Without a cadence monitor, my guideline is to stay in the lowest gear (easiest to pedal) that allows me to pedal without my body bouncing with each revolution.
This keeps me pedaling quickly without exhausting my legs, allowing me to maintain speed while reserving energy. This works uphill, downhill, and on flat ground. It can mean shifting more than I would like to as I stay in my ideal range, especially on slightly rolling hills.
Matthew tested, Matthew approved
This is by no means scientificly researched. Prior to learning about pedaling cadence I primarily used 3 gears of the 21 availble on my bicycle. I could ride 10 miles on my lunch break but was exhausted with wobbly legs afterward. Learning to use the entire range of gears on my bicycle allowed me to ride 10 miles on my lunch break but be energetic and ready for more at the end.
Pedal fast and use your gears, even if it means shifting more frequently than you might prefer. Your legs will thank you!