I woke up to the sound of rain on my roof. Which was a delightful sound this particular morning. This was our break – a day to do nothing but laze around the RV. And we've been waiting for it to start raining for a few weeks now.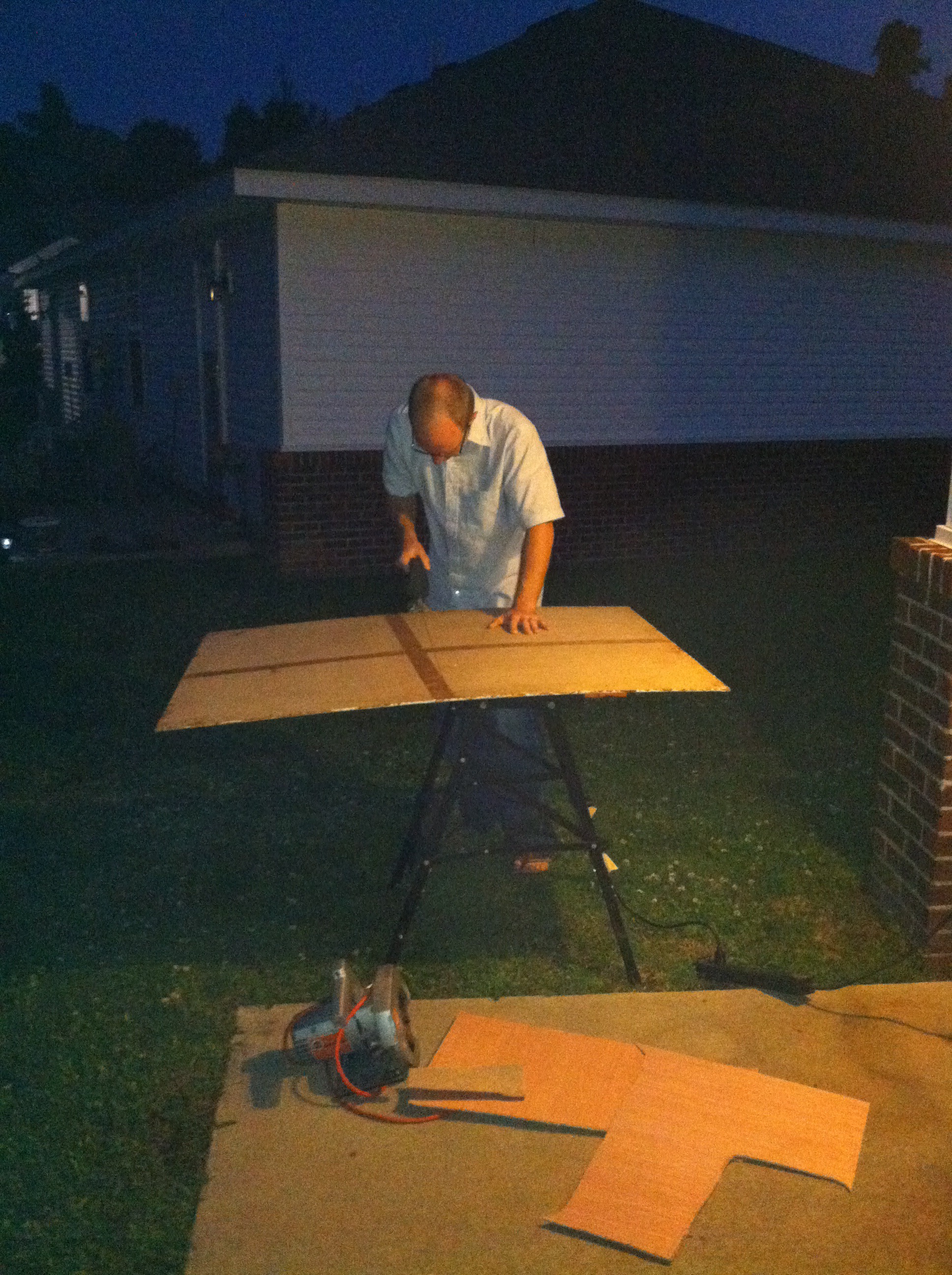 For at least the last couple of months it feels like my wife and I have been running full blast, with after burners on. Between planning our trip, remodeling the RV, gathering supplies, winding down jobs, narrowing down personal items to fit in the RV, and selling the extras – it's been non-stop! I kept joking that I'd finally get a break about 3 days into our trip. Apparently I was wrong – it took 5.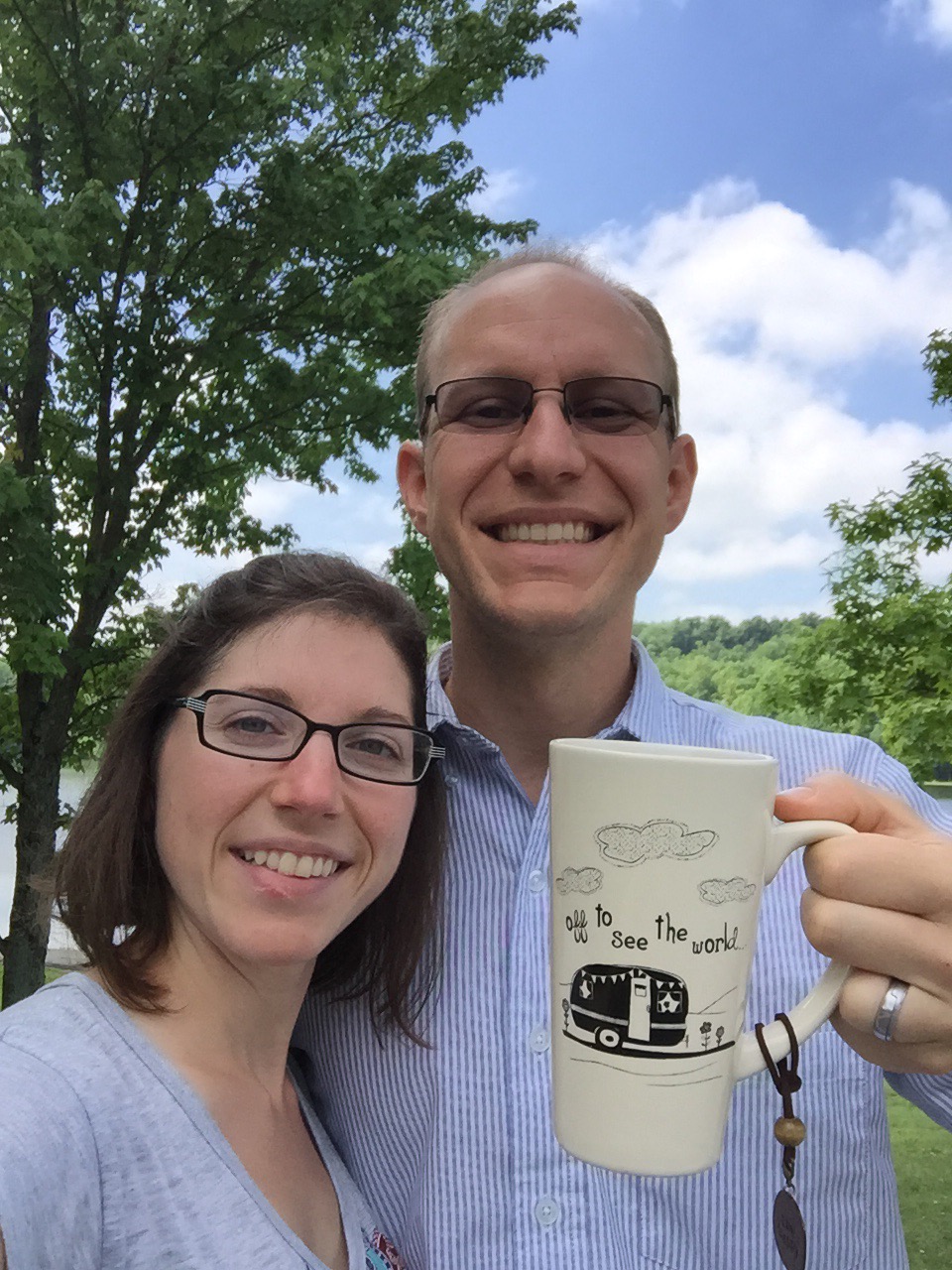 Three states in, two National Forests, and two National Recreation Areas later, and it was finally scheduled to rain. We settled in to our campsite and looked forward to a day of rest.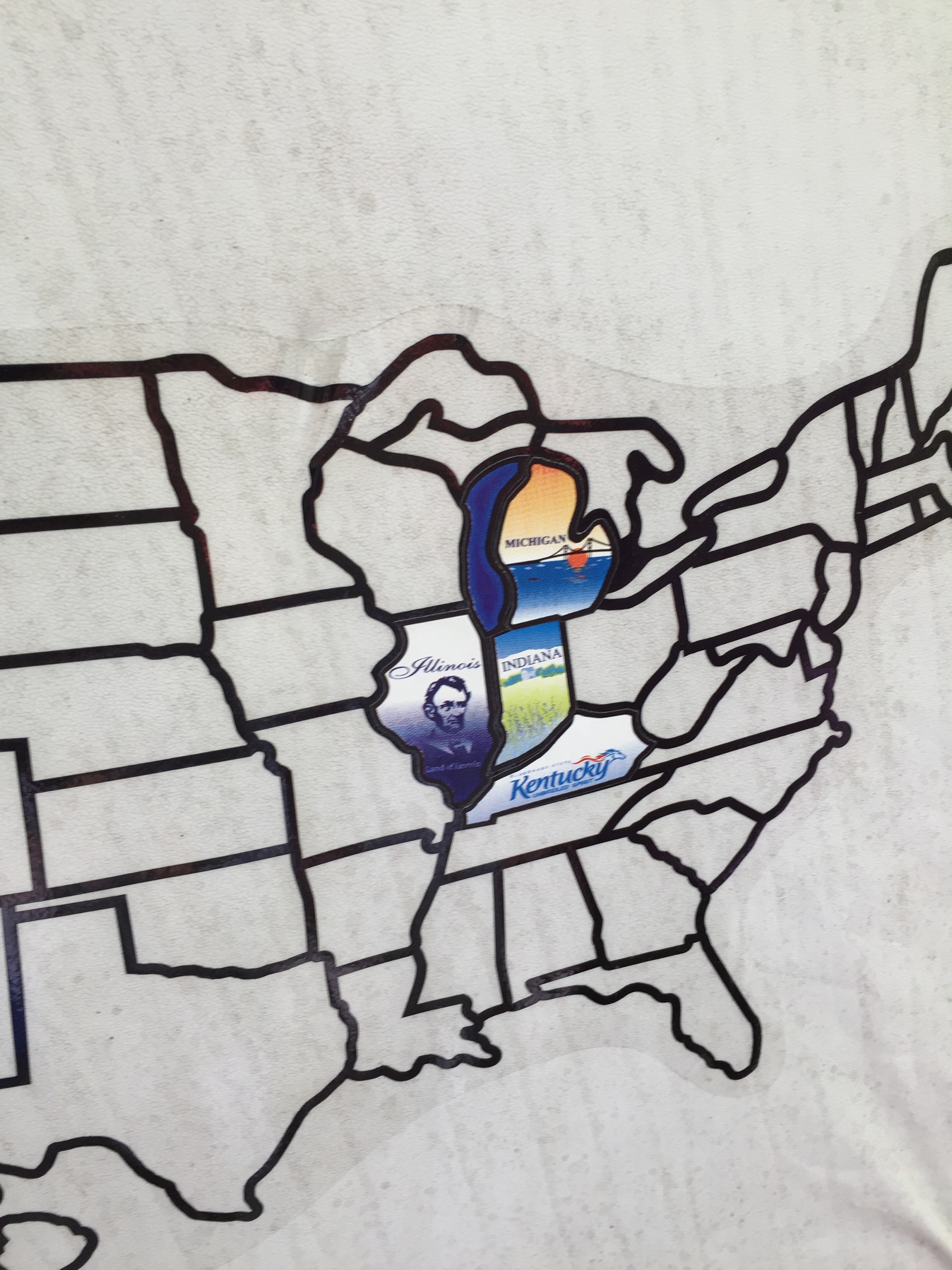 But just doing nothing is hard! The rain let up in the mid-afternoon and both of us mentioned that we could get in today's training bike ride, or run to the grocery store on the motorcycle, or maybe go for a hike. But we adamantly said no, we have been planning a sit-at-home day for some time now, and we are going to take full advantage of it.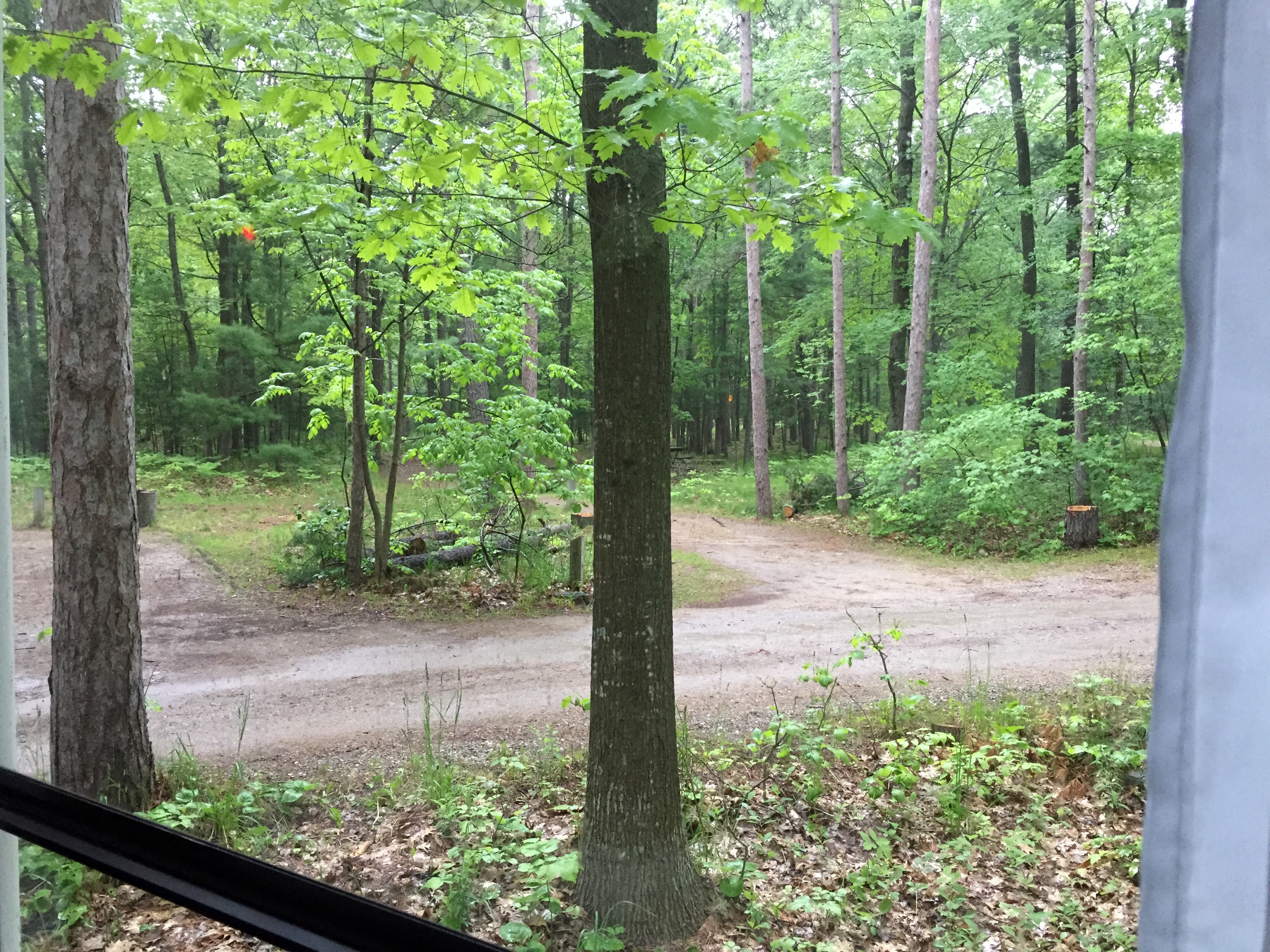 So we have. After sleeping in we ate breakfast while watching most of our neighbors pack up and head out, back to their every-day lives (it was a rainy Sunday at a state campground). Then we enjoyed our coffee and tea and soaked in the scenes out our windows. Eventually we looked through some paperwork that we had been collecting during our travels and took care of a couple easy chores inside the RV.
As the sun peeked out we strolled down the trail and checked out a historic cabin and meandered down the shore of Lake Michigan briefly before heading back to our cozy home. Then it was time to put together some chili for supper, eat, and later have some popcorn as an early evening snack.
Throughout the day, we both had to remind the other that it was our day off. We have definitely gotten into the habit of always doing something. Fortunately we have been planning for a break for a few weeks now and helped each other stick to that plan.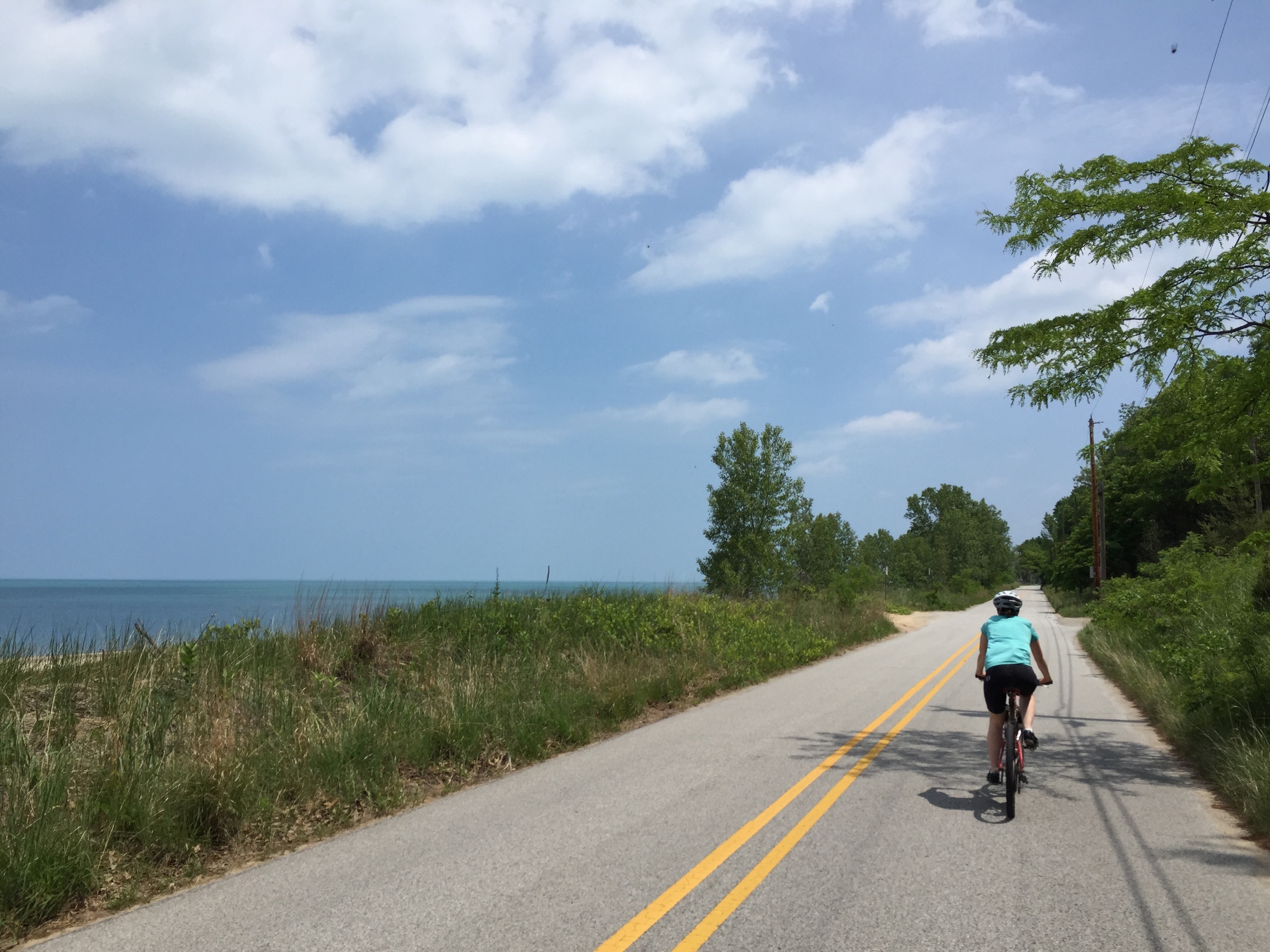 We definitely needed a break. The Good Lord knew what he was doing when he appointed a day of rest each week. After our day of rest, we are both exited about tomorrow. Which is good, because we have a 30-mile bike ride, a 250′ dune to climb, and more!